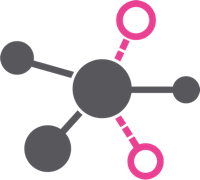 Start free podcasting
Publish Podcasts
Modern podcast platform for large radio stations to solo podcasters.
Features
Free
Starter
Pro
Studio
Radio
Channels (shows)
1
1
10
50
100
Admin users
1
2
5
10
20
Monthly episodes
5
10
50
500
1,000
Total episode storage
50
150
500
7,500
15,000
Full reporting
–
–
Programattic audio ads
–
–
Public listing
–
SEO optimised
–
Import priority
Low
Normal
Normal
High
High
Monthly price
Free

R75

$5

R230

$15

R380

$25

R530

$35
Additional metered pricing available when exceeding our Radio plan limits. ZAR prices include VAT at 14%.
Podcast features
Discover some of the features behind our platform.
Unlimited downloads
Mobile friendly embedded player
iTunes compatible RSS feeds
Online publishing portal
Multiple users and rights
Manage multiple shows
Rich reporting
Permanent searchable archive
Add logos, links and attachments
SEO friendly hosted webpages
Monetise with dynamic audio ads
Static ad campaign tracking
Social media integration
Multiple audio formats
Multiple bitrates
Embedded web player

Embedding your audio is easy with just one line of HTML. Clean styling that fits elegantly into any modern website, with rich functionality hidden behind a simple interface.
Can update automatically as you publish new content on our platform, lowering complexity and costs for integration.

Our responsive mobile-friendly design ensures the best experience possible for everyone, from large desktop monitors down to tablets and mobile handsets. Very old handsets are supported with a pure HTML4 fallback option to ensure your audio is accessible to all visitors.
Playlists with continuous playback provide a more radio-like experience.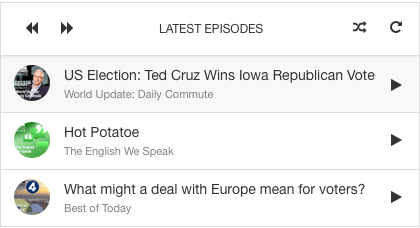 Integrated sharing features allows users to easily share your audio content to their friends via Facebook, Twitter, Google, email or inside their own website.
Publishing portal

Manage all your audio directly on our website - publish new episodes with easy drag 'n drop, draw dynamic reports of your downloads and page views, and update any of your content metadata.
Link multiple user accounts with different rights.
Rich reporting
Get deep insights into what, where and when your users are listening. Our online portal provides rich print-ready reports with up to the minute data on your listeners.

Reporting features
Drill-down into your channels and episodes
Peak listening times, Top countries, Top cities
Print-friendly style sheets
Easy CSV downloads
Usage breakdowns by device, platform and more

Images, Links & Attachments
Set a custom image for every episode and attach additional images, documents and links. Graphs for financial or educational content, links to other relevant material; whatever you like.

iTunes Compatible RSS Feeds
Every channel of audio episodes on our platform is automatically exposed as rich RSS feeds. Distribute your content via iTunes and allow users of other podcast applications to follow your content.

Quality levels & formats
Every file is made available at different quality levels - great for listeners with expensive or slow internet, while maintaining a high-quality experience for those with fast connections.
Each file is available in multiple formats to ensure wide platform support and provide the best quality per bitrate possible.
SEO / Social Friendly

Every file gets a page on our site with all the tags and metadata required to get the most out of search engine rankings and social network sharing.
PLATFORM STATUS

Visit our status page for notifications about downtime, expected maintenance and feature releases.