Podvertorials
— Various
Branded interviews on CliffCentral.com
Subscribe to this channel
You can subscribe to new audio episodes published on this channel. You can follow updates using the channel's RSS feed, or via other audio platforms you may already be using.

You can use any RSS feed reader to follow updates, even your browser. We recommend using an application dedicated to listening podcasts for the best experience. iOS users can look at
Overcast
or
Castro
. Pocket Casts is also very popular and has both
iOS
and
Android
versions. Add the above link to the application to follow this podcast channel.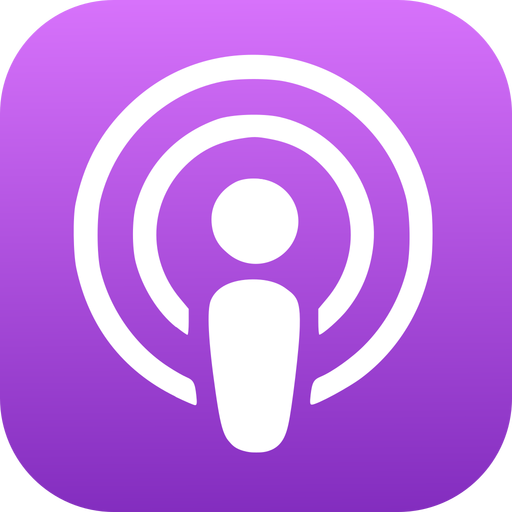 This channel is available on iTunes. Follow the above link to subscribe to it in your iTunes application or the Apple Podcast application.
---

Sign up for a free iono.fm user account to start building your playlist of podcast channels. You'll be able to build a personalised RSS feed you can follow or listen with our web player.
The coronavirus epidemic in China has had the world's attention for over two months now. There has been a litany of information which has led to the dissemination of misinformation around the situation in China from multiple sources worldwide. The Consul General of the People's Republic of China in Johannesburg Mr Tang joins us in studio to detail what the Chinese government is planning to do to manage the now officially reported 30,004 cases in Hubei Province. How will China manage the shut down city of Wuhan which has 12 million citizens?
Fund managers Avi Gordon and Adriaan Erasmus are two people who think of alternative energy in a progressive and bilateral manner. Taking strain off the grid and presenting cost-effective solar options to the public, business owners and future investors is just a small part of what this dynamic duo is doing for the future of business. Are centralised grids a notion we need to rethink in 2020 and beyond? Section 12J and alternative energy... an opportunity to do well while doing good.
Business dynamo Faith Khanyile takes us into her mind and journey as she has traversed the corporate South African landscape over the last 20 years. What is leadership and what demands do great leaders impose on themselves? She speaks about the role that business should have in society at large. Could diversification be good for a company's bottom line? We delve into the challenges she has faced and continues to face as a woman in the corporate world. Is mentorship important and what role might it have in your long term development as a leader in business? Business can be good and also do good, as CEO and Director of WDBIH, Faith is a living breathing example of this.
Kahn unpacks his association with education and how he views the notion of learning as a lifetime experience. His story about why he decided to do his MBA was pure serendipity. We talk about the similarity between education and the songwriting process. As a family man, Kahn is now making decisions from a different perspective, and it has altered his view on life in general. A naturally inquisitive mind, he is enthralled by science and history in general... the mind of Kahn was truly great to meet.
There is truth in the saying that you have to love yourself first before you can love someone else. You work like crazy and you deserve to take the time to invest in yourself. With February being the month of love (and the end of tax season), it's the best time to show yourself (and your hard-earned money) some proper appreciation. You can do this by taking advantage of tax-free investments. Christo Lineveldt from Coronation joins The Gareth Cliff Show to tell us why looking after your money is the best Valentine's Day gift you can get or give.
What does a man who has done it all in the entertainment industry do to stay driven? Loyiso unpacks what it's like to be the man who picks the content for TBN... talk about pressure. What pushed him to do an MBA at Henley? Where do business and the arts intersect, and is it important to know this information? The MBA has been known as a 'divorce course', but Loyiso has managed to hang on to his wife of 8 years. Plus we get an exclusive into the title of his thesis.
Pepperclub Invest is a Section 12J VCC company with its main asset being the 5-star hotel in Cape Town, the aptly named Pepperclub Hotel. Pepperclub Invest fund manager Amaresh Chetty details what the benefits are of investing in the Pepperclub. The tax benefits and ROI can seem complicated, but with over 40 years of experience on the board of directors - which includes the Solomon brothers and the Grovest team - Amaresh details this fantastic Section 12J VCC investment opportunity right down to the last detail.
We meet the mind of investigative journalist Pauli Van Wyk. The risk of exposing the underbelly of stories linked to VBS, the ANC and the EFF doesn't make life comfortable, but she has never hidden from the responsibility of bringing justice to the fore. Can journalism survive in its current model? Pauli gives her thoughts. A self-confessed "real African", and clearly a tremendous mind, the MBA at Henley is the next chapter in what is sure to be an evolution into something amazing which will help her continue to lead the fight for the marginalised citizens of South Africa.
Is it possible to plan your financial future while also doing good for the community and environment? In this episode Gareth Cliff looks at social impact investing to help you learn more about Section 12J. For this information-filled segment, he is joined by Malcolm Segal, Non-Executive Director for Grovest Corporate Advisory and the Director for Mdluli Safari Lodge Limited.
It takes a multi-talented leader, innovative businessperson and expert in curriculum design to direct Henley Business School South Africa, part of the University of Reading. Gareth gets to find out all about what makes the Dean and Director, Jonathan Foster-Pedley tick! He's the perfect person to continue setting the scene on how Henley is leading transformation.
Barry van Zyl, drummer extraordinaire, is a Henley MBA graduate - he shares with us why he feels it has changed how he does business, even in his music dealings. He's optimistic about the future of the music industry and can't wait for the future. The MBA has taught him just enough to not have anyone sell him short in any industry. Barry also talks about his love for music returning. A living legend and yet so humble, he is one of South Africa's greatest musical exports and his journey is not done yet!
Business dynamo Melody Xaba broaches the ideas of the 4th Industrial Revolution and AI with eloquence and energy. As long as you are thinking, you are in the game. As long as you are thinking it means you can become adaptable to the great change we are seeing in business today. Innovation must also happen in how we think about job creation, it's the only thing that will save us. In order to be employable, be adaptable!