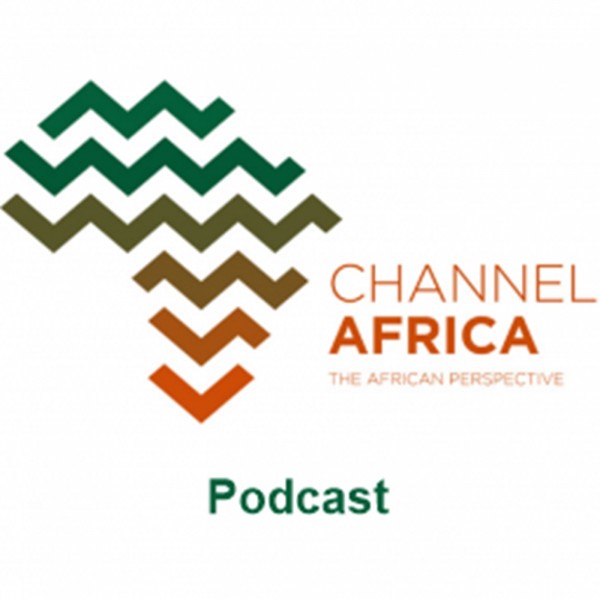 Podcast2
Podcast featuring interviews, reports, analysis and statements.
Subscribe to this channel
You can subscribe to new audio episodes published on this channel. You can follow updates using the channel's RSS feed, or via other audio platforms you may already be using.

You can use any RSS feed reader to follow updates, even your browser. We recommend using an application dedicated to listening podcasts for the best experience. iOS users can look at
Overcast
or
Castro
. Pocket Casts is also very popular and has both
iOS
and
Android
versions. Add the above link to the application to follow this podcast channel.
---

Sign up for a free iono.fm user account to start building your playlist of podcast channels. You'll be able to build a personalised RSS feed you can follow or listen with our web player.
The MTV Staying Alive Foundation and its partners have announced a 60-part mini-series to raise awareness in the global fight to flatten the COVID-19 curve. Set in Kenya, Nigeria, South Africa and Cote D'Ivoire during the height of the COVID-19 outbreak, MTV Shuga Alone Together will depict every aspect of life during the pandemic over the next three months. The developing story is available for streaming and sharing across online platforms. More from the South African based cast member, Mamarumo Morakane who plays the character Dineo.
Africa day was celebrated this week on the continent in various ways, but one thing is for sure, whenever there is a celebration - there is food. As part of celebrations on 25 May, the African Culinary Library (ACL) collaborated with various African Chefs to create a virtual culinary experience boasting the uniqueness of African cuisine. To find out more, Channel Africa's Zikhona Miso spoke to Bodibe Sebolai, Chief wine lover at ACL and Chef Vusi Ndlovu
South Africa's BrownSense Group is today launching a first of its kind e-commerce and procurement platform in aid of connecting entrepreneurs to clients across the continent and the globe. Consumers can now benefit from the safety and convenience of buying 100% proudly South African products via brownsense.africa while local businesses will get an opportunity to access global markets. Head of Marketing and Insights at the BrownSense Group - Keitumetse Diseko elaborates on what brownsense.africa is about.
To close off Africa Month celebrations, Brand South Africa and the Department of Sport, Arts and Culture, in association with Constitution Hill, will host the Play Your Part Africa Live Stream Concert this coming Saturday, the 30th of May. The concert will take place at the Women's Jail at Constitution Hill in Johannesburg, and will feature a number of top musicians from the continent. To talk more about the upcoming concert, Samora mangesi spoke to Mpumi Mabuza, GM Stakeholder Relations at Brand SA.
The COVID-19 pandemic has negatively affected a lot of industries in South Africa. While some measures have been put in place to help some industries, the entertainment and event sector remain the most affected. Livelihoods have been suddenly shattered, and hunger has become frighteningly real for professional entertainers. In light of this, Hope Project SA has been born to assist artists and events people. For more on this initiative Channel Africa's Samora Mangesi spoke project co-founder, Hayley Bennett-Freidin and Usisipho Nyeti, who is an artist.
Up to 8-million South Africans are expected to return to work following President Cyril Ramaphosa's announcement that the country will move to level three of the lockdown in June. Ramaphosa, however also urged those who can work from home to continue doing so. South Africa has been on lockdown for two months now in response to the coronavirus pandemic, which has seen infections in the country rising to over 24-thousand and 524 deaths. To reflect more on how the world of work might look like as more companies resume operating, Channel Africa's Jwalane Thulo spoke to Lusanda Raphulu, Head of Employment and Benefits at law firm Bowmans
Popular South African marathon runner, Nolene Conrad, is finding reason to smile during the Covid-19 lockdown as her newly launched online coaching business takes off and a food fundraising campaign to assist struggling athletes gains momentum. Born in Bishop Lavis, in Cape Town, Conrad is no stranger to seeing people in poverty. She is playing her part by rallying her sporting community to help those in dire. The athlete spoke to Channel Africa's Mosibudi Makhura about the fund and began by explaining how it came about.
Armed conflict has displaced over 600-thousand people under COVID-19. This new figure is revealed in a recently released report by the Norwegian Refugee Council, NRC. The report derives this figure from displacements in nineteen countries, with the Democratic Republic of Congo recording the highest number as clashes between armed groups and the country's military continue. The NRC's Tom Peyre-Costa elaborates further on the key findings of the report.
Rugby World Cup-winning Springbok captain Siya Kolisi and his wife Rachel, are giving back to South Africa via their foundation, which is aiding the fight against the COVID-19 pandemic. The couple were due to launch the foundation later in the year, but the novel virus outbreak has seen the couple fast-track the delivery of personal protective equipment such as gloves and masks to hospitals in his native home province of the Eastern Cape and his new home Cape Town. Channel Africa's Zikhona Miso recently spoke to Rachel Kolisi
In celebration of Africa Day, the global music streaming service Deezer revealed Africa's top streamed artists for 2020. To celebrate music from across the continent, music fans can also stream the new dedicated 'Africa Unites' playlist. Speaking to Channel Africa's Samora Mangesi, Deezer's Music Editor for Africa, Sotiris Moldovanos explained why they chose to do it on Africa Day.
Children are said to be accounting for only one per cent of the global COVID-19 infection rate, with deaths being extremely rare. Although these stats may be reassuring considering the South African government's decision to reopen some grades next month, there are concerns around the safety of the school environment during the pandemic. However, in as much as there's uncertainty on the reopening of schools, educational psychologist Dr Tshepiso Matentjie says COVID-19 and the nationwide lockdown itself may have presented psychological challenges for children. Dr Matentjie spoke to Channel Africa's Samora Mangesi
Thousands of South Africans earn a source of income from collecting waste glass for recycling, a practice which helps protect the environment. However, the COVID-19 lockdown and ban on alcohol has seen recyclers struggling to make money, and severely affecting the glass recycling industry. The Glass Recycling Company, TGRC, is the official organisation dedicated to ensuring every South African realises the value of recycling glass and actively embraces this practice. To reflect more on how this difficult period has affected the sector, Channel Africa's Jwalane Thulo spoke to TGRC Chief Executive Officer, Shabeer Jhetam