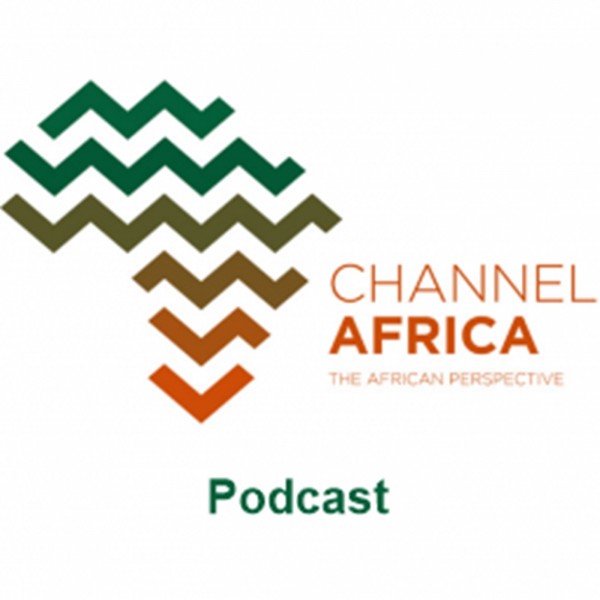 Podcast 5
Podcast featuring interviews, reports, analysis and statements.
Subscribe to this channel
You can subscribe to new audio episodes published on this channel. You can follow updates using the channel's RSS feed, or via other audio platforms you may already be using.

You can use any RSS feed reader to follow updates, even your browser. We recommend using an application dedicated to listening podcasts for the best experience. iOS users can look at
Overcast
or
Castro
. Pocket Casts is also very popular and has both
iOS
and
Android
versions. Add the above link to the application to follow this podcast channel.
---

Sign up for a free iono.fm user account to start building your playlist of podcast channels. You'll be able to build a personalised RSS feed you can follow or listen with our web player.
Upon declaring a national state of disaster, President Cyril Ramaphosa noted that the measures aimed at containing the COVID-19 outbreak would have a lasting impact on the economy. Considering that many local businesses are already experiencing some level of distress, business owners should take proactive measures to cut overheads, take control of financial management, and keep cash flow in check. This is according to Justine Hoppe, Director at Mazars Recovery and Restructuring, an internationally integrated partnership, specialising in audit, accounting, tax and advisory services, who notes there has already been an increase in queries around business rescue. Justine Hoppe joined us on the line...
The Covid-19 outbreak has left the entire world on edge with the ease of contraction changing the way people work, live and interact. According to Joe Moyo the managing director of Afri Ride, a ridesharing platform in South Africa, "people are being forced to minimize human contact as much as possible but this is not always feasible especially for sectors like transportation. The scary part about daily commune is that often, you are forced to travel with random strangers." Channel Africa's Lebogang Mabange speaks to Joe Moyo.
South Africa's President Cyril Ramaphosa's address on the 15th of this month sent shockwaves throughout the country. Every industry sector without fail has been affected by the government's measures to curb the spread of COVID-19. And for a host of learners throughout South Africa, school closures mean far more than just skipping classes as some of them rely heavily on the one meal they receive at school. Brad Stern, Chief Marketing Officer at Superiate, a boutique marketing consultancy and project management agency, decided that the only course of action to stop thousands of children from going hungry was to make a plan of his own. He tells us more about his initiative on the line talking to Lebogang Mabange...
All post school institutions have closed for early recess in line with the South African government's plans to prevent further spread of the coronavirus in South Africa. Several universities had already suspended contact lectures following the declaration of the coronavirus pandemic as a state of disaster in South Africa. Ari Katz, Chief Executive Officer of Boston City Campus, one of South Africa's private tertiary institutions, has more on how COVID-19 is impacting academic institutions in South Africa...
With several new Coronavirus (Covid-19) cases reported in South Africa, Facebook has reinforced its commitment in helping to keep people safe and informed locally through local partnerships, and updates to its platform. Channel Africa's Lebogang Mabange speaks to Nunu Ntshingila, Regional Director of Facebook Africa...
While financial inclusion has resulted in an unprecedented shift in global banking and redefined relationships people have with money, COVID-19 has unintentionally encouraged cashless spending. As a result of the World Health Organisation (WHO) announcement, people are being advised to use contactless technology instead of cash, as banknotes may be spreading coronavirus. Channel Africa's Lebogang Mabange chats with Clayton Hayward, co-founder and managing director of Ukheshe, a micro transaction platform in South Africa...
Following the announcement of the closure of certain port of entries between South African and neighbouring countries by South Africa's President Cyril Ramaphosa to mitigate the impact of COVID 19 spread, South African National Parks (SANParks) has released a statement to assure the public that their national parks will remain open due this time, and will be taking necessary precaution to ensure visitor and staff safety. Channel Africa's Lebogang Mabange speaks to Isaac Phaahla, General Manager for Marketing and Communications at Kruger National Park...
March is human rights month. However, the awareness on the month has been shadowed by the coronavirus which has been dominating the news front. Regardless of the pandemic, we should take time to acknowledge this extremely important day on the South African calendar. This is according to Devan Moonsamy, Chief Executive Officer of the "I Can Help Africa Foundation" Training Institute in South Africa. Human Rights Day is observed annually on the 21st of March. Channel Africa's Lebogang Mabange chats with Devan Moonsamy...
South Africa's Department of Water and Sanitation marks its National Water Week from the 16th to the twenty-second of this month. This annual event focuses public attention on the importance of water, one of South Africa's most limited resources. Here's Department spokesperson, Sputnik Ratau
The South African Society of Anaesthesiologists, SASA says education is key in limiting the spread of COVID-19 in the country's hospitals. SASA says as South Africa deals with the coronavirus pandemic, anaesthetists are equipped on how to deal with it in clinical, surgical settings. The organization has issued a Covid-19 update to all its members to give anaesthetists guidelines on how to deal with the pandemic. More from SASA's President, Dr. Lance Lasersohn..
Distance Educator in South Africa, Brainline, has welcomed President Cyril Ramaphosa's announcement that all schools in South Africa will close from Wednesday, eighteenth of March, until after the Easter holidays. This is part of government's measures to clamp down on the spread of the coronavirus. Sixty-one cases of the coronavirus have been recorded in South Africa. Channel Africa's Lebogang Mabange speaks to Coleen Cronje...
In line with its mission to give people the power to build community around the world and its commitment to supporting the community leaders who drive change, Facebook is announcing the Community Accelerator programme for South Africa. An evolution of the Facebook Community Leadership Programme, this six-month accelerator programme provides training, mentorship and funding to help community leaders grow their communities. Channel Africa's Lebogang Mabange speaks to Kiran Yoliswa, Facebook's Strategic Partner Manager, Community Partnerships SSA...