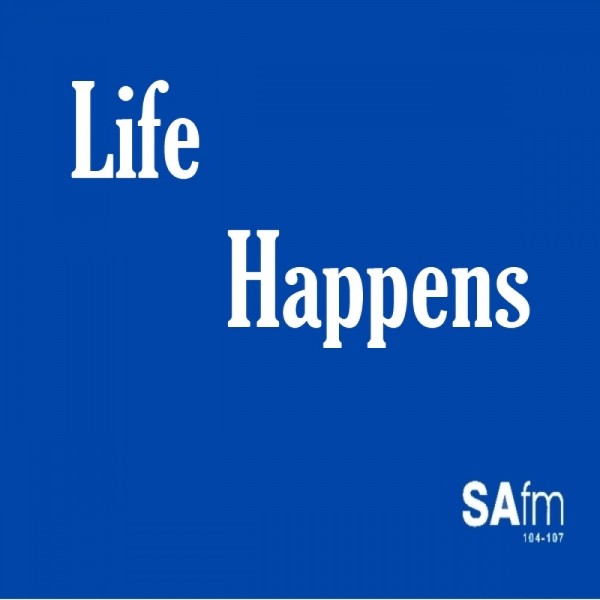 Life Happens
SAFM
|
Podcast
, ±17 min episodes every 9 hours |
Lifestyle Discussion & Social Issues, Incl. Children's Programming.
Subscribe to this channel
You can subscribe to new audio episodes published on this channel. You can follow updates using the channel's RSS feed, or via other audio platforms you may already be using.

You can use any RSS feed reader to follow updates, even your browser. We recommend using an application dedicated to listening podcasts for the best experience. iOS users can look at
Overcast
or
Castro
. Pocket Casts is also very popular and has both
iOS
and
Android
versions. Add the above link to the application to follow this podcast channel.
---

Sign up for a free iono.fm user account to start building your playlist of podcast channels. You'll be able to build a personalised RSS feed you can follow or listen with our web player.
Thousands more workers will now be able to claim from the Unemployment Insurance Fund's (UIF) Temporary Employee/Employer Relief Scheme (Ters) after more expansive definitions were added to the application criteria

Guest: Mr Makhosonke Buthelezi (Director: Communication and Marketing Unemployment Insurance Fund (UIF)
The government cannot prevent the distribution of food during the Covid-19 national lockdown after the high court ruled in favour of the right to freely assist the hungry.

Guest: Lumka Oliphant - Spokesperson for the Department of Social Development
The elderly rely on social connection more than most and they need it now more than ever .There are several reasons why the elderly are somewhat more vulnerable - they have more chronic conditions than younger people, their aging immune system makes it harder to fight off diseases, infections and viruses. Recoveries are usually slower and more complicated. How do we ensure the elderly are taken care of during this pandemic?

Guest: Adele Eloff - Deputy CEO of Fleurenville Aged Care Centre

Guest: Lillian Dube - Legendary Actress
The government cannot prevent the distribution of food during the Covid-19 national lockdown after the high court ruled in favour of the right to freely assist the hungry.

Guest: Julika Falconer - CEO of Zero2Five Soup Kitchen
Tebatso Ntshane was part of the team(crew member) who repatriated South Africans from Wuhan in March.

Guest: Captain Vusi Khumalo - SAA chief pilot ,he has been a South African Airways (SAA) since 1994 . He is the pilot that flew back 114 citizens back to the country from Wuhan

Guest: Tshosa Masubelele - Uncle
Guest: Mahlomola Kekana - President of the National Association of Parents in School Governance

Guest: Basil Manuel – Executive Director National Professional Teachers' Organisation of South Africa

Guest: Nomusa Cembi - SADTU (The South African Democratic Teachers Union) Media Officer

Guest: Elijah Mhlanga – Spokesperson the Department of Basic Education
The Department of Higher Education and Training (DHET) said that preparations were under way at universities to ensure that campus . Deputy Minister of Higher Education and Training Buti Manamela says : "Universities will be spending this time building up to ensure that the guidelines and protocols in terms of sanitation and personal protective equipment, quarantine and all of that." Manamela said that universities would also use this time to engage with students and unions. How prepared are students for level 3?

GUEST: Buti Manamela - Deputy Minister of Higher Education and Training (DHET)
How to best navigate our way through social media and still have our reputation intact & not ruin our careers.
agency announced, their client, Bianca Schoombe decided to withdraw her entry from Miss South Africa 2020. Bianca was trending this week due to derogatory tweets she had made when she was 14 years, 6 years ago.

Guest: EMMA SADLEIR - SOCIAL MEDIA LAW EXPERT
Zoning In On Different African Countries To Get An Update On What's Happening When Comes To Covid -19. Today we look at Mozambique.

GUEST: MILTON MALULEQUE - MOZAMBICAN JOURNALIST
Aya Chebbi, an award-winning Pan-African feminist. She is the first African Union Youth Envoy and the youngest diplomat at the African Union Commission Chairperson's Cabinet. Aya became a world-renowned blogger during 2010/2011 Tunisia's Revolution running Proudly Tunisian.

Guest: Aya Chebbi - AU Special Youth Envoy
GUEST: ADV. BOKANKATLA MALATJI - The Commissioner responsible for the Rights of Persons with Disabilities and Older Persons at the South African Human Rights Commission (SAHRC).