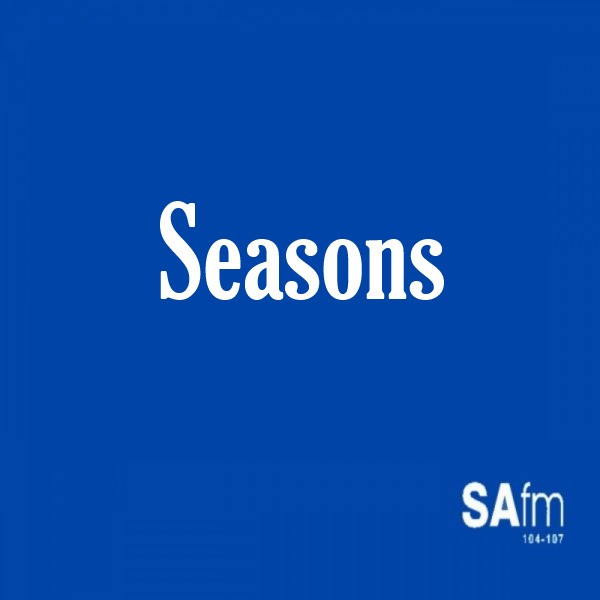 Seasons
SAFM
|
Podcast
, ±16 min episodes every 4 weeks, 4 days |
Jazz, Arts and Culture features
Subscribe to this channel
You can subscribe to new audio episodes published on this channel. You can follow updates using the channel's RSS feed, or via other audio platforms you may already be using.

You can use any RSS feed reader to follow updates, even your browser. We recommend using an application dedicated to listening podcasts for the best experience. iOS users can look at
Overcast
or
Castro
. Pocket Casts is also very popular and has both
iOS
and
Android
versions. Add the above link to the application to follow this podcast channel.
---

Sign up for a free iono.fm user account to start building your playlist of podcast channels. You'll be able to build a personalised RSS feed you can follow or listen with our web player.
Guest: Richard Lyon - GM of the One & Only Hotel.
Guest: LETICIA KUDA MUPAWOSE, owner of Feso hair products
In the past 25 years Kuda has been involved in black hair business and
exposed to the same industry in UK, USA and Zimbabwe and South Africa. She formulated a product that is currently being used as a growth formula in 59 countries.
Co-owner of Sugarbird Gin joins us to talk Easter gin eggs and their fynbos infused cape gin selection

Guest: ROB HEYNS
Insurrections was conceived and initiated by Ari Sitas, Sumangala Damodaran, Sazi Dlamini and Neo Muyanga in 2011, to open a conversation between the imaginations of Indian and South African writers and musicians. The idea was to articulate our dismay and rage about our globally dark present, and to address the inadequacy of political expression in our times.

Guests SAZI DLAMINI (Guitar, Mbira, Bows, Flutes, Vocals and Composition), TINA SCHOUW (Guitar, Vocals and Composition) (CT LIVE)
and ARI SITAS (Lyrics, Voice) speak to us about the music and poetry of the Insurrections Ensemble
guest: YAS NAITO, consultant in trade marketing and research specialises in Japanese business here SA – the majority of which is the food industry.
We explore Japanese food in terms of preparation, ritual, staples in Japanese diet, and experiencing the food here in SA. Apparently sushi here in SA is not exactly traditional Japanese sushi!
guest: GADIJA GAMIELDIEN, founder of CookHalaal and chief executive cook with more than 20 years experience in the business talks us through Halaal food preparation and introduces us to
CookHalaal - a culinary destination featuring a curated selection of Halaal compliant recipes from contributors around the globe.
KRISHANGI RADHE, Communications officer at The Sri Sri Radha Radhanath Temple (Hare Krishna Temple) speaks to us about Hare Krishna food - why they don't cook with garlic and how central food is to their beliefs.
Guest: Tom Kritzinger who has been in the Basotho blanket business for over 27 years gives us an insight into the history and design of these much loved throws
MANDY-LEE MYERSON: founder of HumanWaking