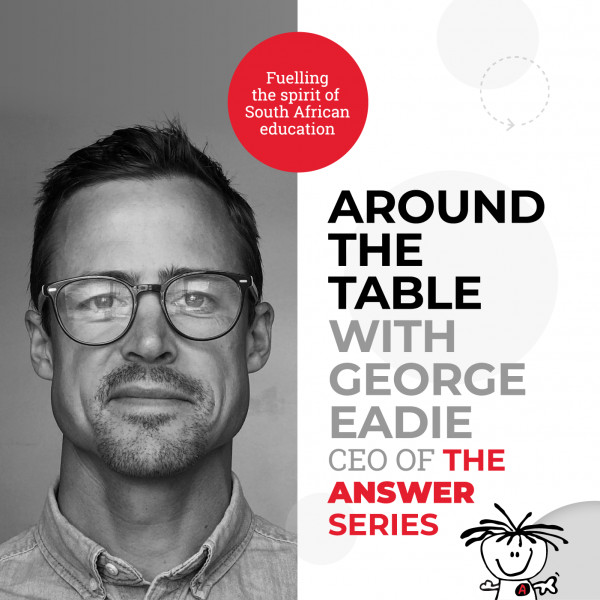 Around the Table with George Eadie
— George Eadie
Since 1975 The Answer Series, often called TAS, has been empowering high school learners. We've become the best-selling study guide series in South Africa.

TAS study guides are comprehensive and easy to use. They are written – and frequently updated – by teachers, examiners and subject specialists. The Answer Series is – and has always been – a family-run business. Our purpose with The Answer Series is to impart the gift of confidence.

TAS has just launched, it's second podcast series named: Around the Table with CEO George Eadie.

Our intent with this podcast is to go on a journey to deepen our understanding of the education system in South Africa. In each episode we will talk all things education, innovation and inspiration with 8 brilliant guests from around the country and further afield.

TAS has contributed to improved SA education outcomes since 1975, however, this podcast series is an expression of TAS' intent to continue learning. George has the beautiful responsibility to lead TAS into its next generation. We knew that education was on the cusp of significant change pre-Covid. The pandemic has served as a great accelerant and as a catalyst for adaptation.

What we already know is that improving education in SA requires a team effort. We would like to invite anyone who is passionate about affecting positive change in Education to join us on this learning journey. Let's work together to fuel the spirit of education in South Africa.