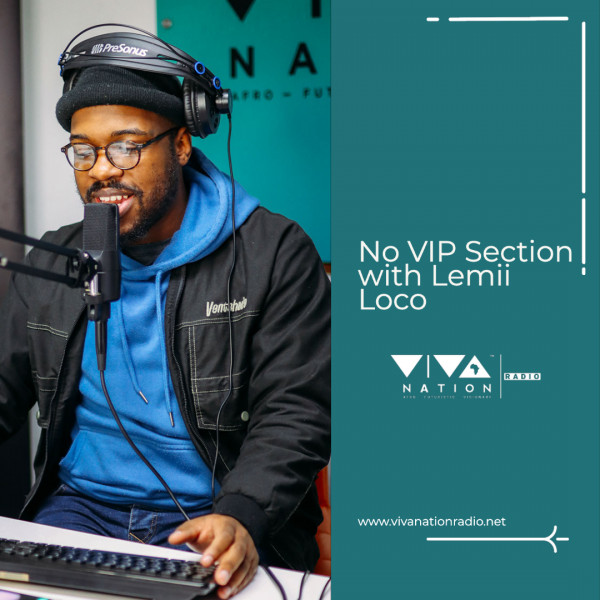 NoVIP Section
— Lemii LoCo
The #NoVIPSectionRadio is a radio version of Lemii LoCo's #NoVIP lives that take place on Instagram at 10pm where Lemii LoCo plays some soulful music and answers relationship questions.

As a curator of good music, Lemii LoCo will be indulging his audience to the soulful sounds of RnB music both old and new school. A great segment that will be a part of the show will have listeners send in voice notes asking for relationship advice and Lemii LoCo will give his own self-accredited expert advice on air.

The #NoVIPSectionRadio will be the bridge in the gap needed to reach a larger audience. Anyone that needs advice from the self-accredited relationship expert himself can now do so anonymously. The show aims to bring the existing audience and a newer and bigger audience that could not join the lives and together they will get to enjoy the great music and the much-needed relationship advice from Lemii LoCo.