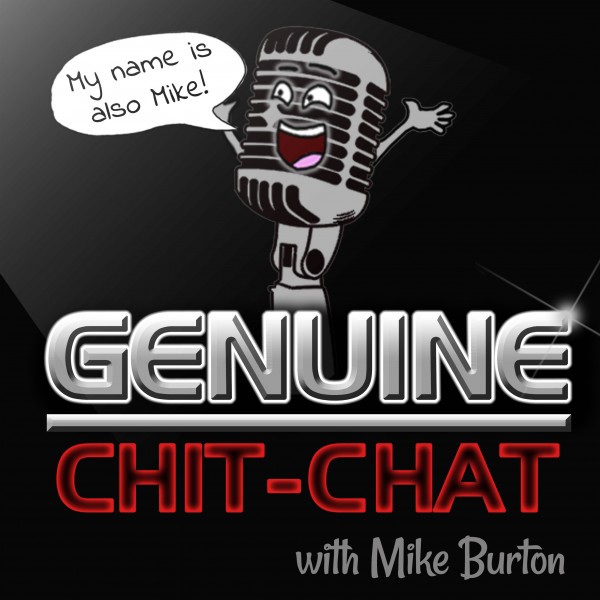 #135 – Double Movie Review Special: Watchmen Director's Cut & Little Miss Sunshine With Megan
While Mike & Megan are on holiday/vacation, they've released two of their Patreon episodes on this feed so you lovely listeners aren't missing out on content! They discuss Watchmen (Director's Cut) and Little Miss Sunshine – two vastly different films with different reviews, so please tell us what you think!



This is taken from https://Patreon.com/GenuineChitChat (released in early 2021) exclusively for Patreon, so if you want hours of bonus content, early access to episodes, to support the show and more, you can do for as little as £1 a month!



Megan's Instagram handle is @GrittsGetsFit if you want to follow her!



Last week, in ep 134 featured another Patreon episode where Mike & Megan went to Wellington in Somerset in June 2021 to go to Sheppy's Cider for a tour of the orchards, to learn about their cider-making process and they also went to the Wellington Monument!



Outro read by BZ The Voice: http://www.bzthevoice.com/



Mike appeared on the Have Not Seen This podcast, talking about The Way Way Back: https://spoti.fi/3AbPcV4



Mike & Tony Farina continue their Mark Russell journey by discussing his run of Flintstones comics on Indie Comics Spotlight: https://spoti.fi/3idkXqr



Mike appeared on Star Wars Timeline's Timecast, talking about the different SW trilogies, found here: https://youtu.be/W03gonK4rtw



Mike spoke about the New 52 Batman comic Endgame on Mandatory Marvel & DC with host Max Byrne: https://spoti.fi/2UzGdxW



Mike & Chris Phelps discussed the new Black Widow movie on the feed of Comics In Motion: https://spoti.fi/3r2AKez



If you want to hear Mike, Megan & Tonya Todd's thoughts on the first 3 Mike, Megan & Tonya Todd discuss the Loki series on the feed of Comics In Motion! Parts 1-3: https://spoti.fi/2TamZ10 and 4-6: https://spoti.fi/36MmvRW



Find Mike's other show; Star Wars: Comics In Canon on Spotify & the other podcast apps on the feed of Comics In Motion. Episodes are out every Saturday; episodes 0-67 are out now, in ep 67 Mike tackles the first volume of the 2020 Aphra run, in ep 66 Darth Vader is pursuing Jedi archivist Jocasta Nu and in ep 65 Mike talks about the penultimate issues of the 2015 Star Wars run "Rebels & Rogues"! Previous episodes topics include Lando comics, the Journals of Old Ben Kenobi, Kanan Jarrus, Count Dooku, Kylo Ren, Darth Maul, how C-3PO got his red arm, book reviews & more – https://spoti.fi/3sOtqCw



Instagram – Twitter – Facebook – YouTube – Stitcher – Podbean – Spotify



You can also email Mike at GenuineChitChat@outlook.com with any reviews, comments or suggestions.