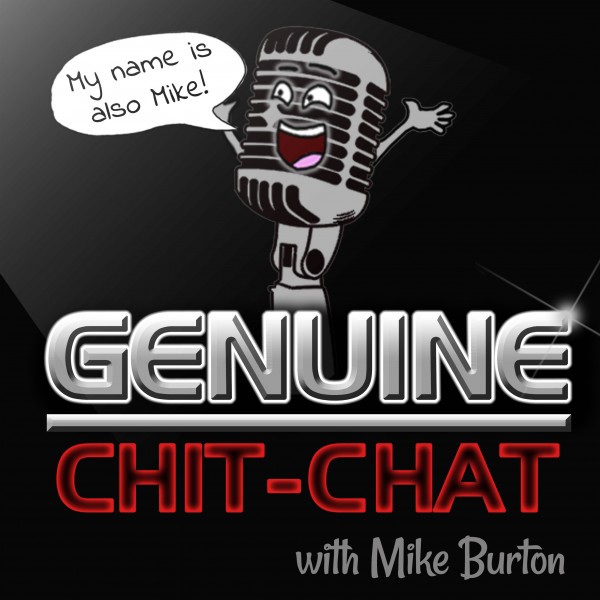 #138 – Meeting Star Wars Explained: Found Family, Trivia Facts & The Importance Of Non-Toxic Fandom With Alex & Mollie Damon
The powerhouse of Star Wars couples makes their way onto our feed; Alex & Mollie Damon of Star Wars Explained are this week's guests and as you can imagine, this conversation is Star-Wars-ccentric as Mike & Megan talk to one of the few couples who could destroy them when it comes to Star Wars trivia!



Their conversation beings with asking Mollie how she got into Star Wars which leads to their thoughts on Clone Wars & Rebels, then Alex & Mollie both talk about what Star Wars means to them, their favourite SW facts and interactions with celebrities & fans at conventions. They then talk about book recommendations for new Star Wars readers, some of their favourite Star Wars collectibles/paraphernalia, Mollie's cosplay, their thoughts on "extended" Star Wars movie and more – all perfect for any fans of Star Wars!



Star Wars Explained's YouTube: https://youtube.com/c/StarWarsExplained - Twitter: https://twitter.com/StarWarsExplain & /MollieDamon - Instagram: https://instagram.com/starwarsexplained - Facebook: https://facebook.com/starwarsexplained - Patreon: https://patreon.com/starwarsexplain – Malex YT: https://youtube.com/channel/UC5KUexDNjIDcGPz4nAY9mBw – Schmoedown Certain Point Of View: https://youtube.com/channel/UC9BKsfMhHb79Tol0IjGCwVg



Last episode, number 138, JAC; blogger, teacher, podcaster and film buff joins Mike for a massive conversation about movies! They discuss how JAC got involved with Comics In Motion which then leads into JAC's day-job as a film studies teacher and how that has affected his enjoyment of movies. They then talk about directors including David Fincher & Danny Boyle, what makes a cult classic, how consuming & discussing film is different to music, Blade Runner is discussed and they then talk about redemption before finishing off with some underrated movies!



Intro & Outro reads by BZ The Voice: http://www.bzthevoice.com/



Mike appeared on Star Wars Timeline's Timecast, talking about the different SW trilogies, found here: https://youtu.be/W03gonK4rtw



Mike along with 5 other members of Comics In Motion discussed Art Spiegelman's Maus in the 2nd CiM Book Club: https://bit.ly/BC2Maus



Mike appeared on the Have Not Seen This podcast, talking about The Way Way Back: https://spoti.fi/3AbPcV4



Mike & Tony Farina continue their Mark Russell journey by discussing his run of Flintstones comics on Indie Comics Spotlight: https://spoti.fi/3idkXqr



Find Mike's other show; Star Wars: Comics In Canon on Spotify & the other podcast apps on the feed of Comics In Motion. Episodes are out every Saturday; episodes 0-71 are out now, in ep 71 Mike dives into the second volume of 2020 Aphra comics that lead into War Of The Bounty Hunters, in ep 70 Mike talks about ...