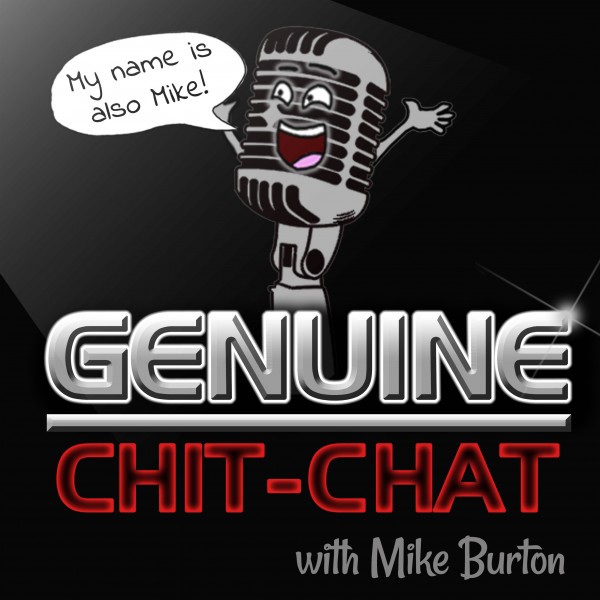 #139 Pt 2 – Ria's Weird & Wonderful Questions: Favourite Ice, Bubble Tea & Being The God Of Something With Ria Carrogan
Ria Carrogan: the passionate podcasting extraordinaire is the guest this week and the 2-part conversation bounces between a huge range of topics including coping with depression, random questions (including favourite types of ice), mindset and so much more – a conversation covering couple of darker topics, intertwined with humour & somewhat cheery optimism!



This week is part 2 and their conversation goes into "givers & takers" in relationships, a preview of Ria's upcoming Femme On Film show, before delving into some of Ria's questions from her website including favourite ice, what they would each be the God of and more! Ria also brings up her love of bubble tea, and they then discuss penises & sex scenes in film and the conversation finishes with a brief mention of reddit, buying CDs and Jeff Goldblum appreciation – a great end to a wild conversation!



Ria's Twitter: @RiaCarrogan – https://Riasquestions.com - Shows she's found on in Comics In Motion are Seasons Greetings, Indie Comics Spotlight & Pop Guerrillas, plus Femme On Film is coming soon, all are found here: https://anchor.fm/comics-in-motion-podcast



Last week, in part 1, their conversation started with how Ria first listened to podcasts, before talking about if Ria & Mike would rather lose their sight or hearing and the weird & wonderful websites that Ria's husband has made including Ria's Questions. Ria then opens up about her post-natal depression and how therapy helped her, before they delve into communication, mental post-it notes and positive nerdy online communities & civil discussion.



Last episode, in number 139, the powerhouse of Star Wars couples makes their way onto our feed; Alex & Mollie Damon of Star Wars Explained! Their conversation includes what Star Wars means to Alex & Molly, their favourite SW facts and interactions with celebrities & fans at conventions, book recommendations for new Star Wars readers, some of their favourite Star Wars collectibles/paraphernalia, Mollie's cosplay, their thoughts on "extended" Star Wars movie and more – all perfect for any fans of Star Wars!



Intro & Outro reads by BZ The Voice: http://www.bzthevoice.com/



Mike appeared on Star Wars Timeline's Timecast, talking about the different SW trilogies, found here: https://youtu.be/W03gonK4rtw



Mike along with 5 other members of Comics In Motion discussed Art Spiegelman's Maus in the 2nd CiM Book Club: https://bit.ly/BC2Maus



Mike appeared on the Have Not Seen This podcast, talking about The Way Way Back: https://spoti.fi/3AbPcV4



Mike & Tony Farina continue their Mark Russell ...