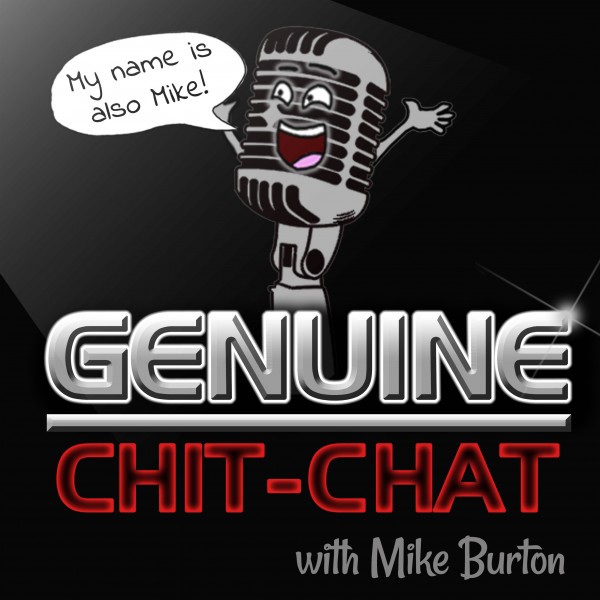 #140 – It's Okay To Laugh If You Like It: Bizarre Dreams, A Boringtopia & Writing In First Person With Jesse McKinnell
Dead cats, anarchy and cynicism are topics merely scratching the surface of what Jesse McKinnell's works of fiction delve into – Mike had an amazing time speaking with the author from Maine and this conversation is sure to pique your interest of his 2 current books and the ones to come!



In more detail, Mike & Jesse discuss the strange dream Jesse had that started his journey on writing his first book; Dead Cats And Other Reflections On Parenthood, why he wrote in first person, the idea of a "boringtopia", how Jesse writes dark comedy and how an audience roots for a main character even when "bad". They also discuss suffocation by technology, waiting rooms and the next books Jesse will be releasing!



Jesse's Site: https://jessemckinnell.com/ - Read The First Chapter Of Dead Cats For Free Here - Jesse's Instagram: @JesseMcKinnell



Last episode, number 140, Mike sat down with Ria Carrogan: the passionate podcasting extraordinaire and their 2-part conversation bounces between a huge range of topics including coping with depression, random questions (including favourite types of ice), mindset and so much more – a conversation covering couple of darker topics, intertwined with humour & somewhat cheery optimism, definitely one to check out!



Promo By American Slacker: https://www.aspodcast.com/



Intro & Outro reads by BZ The Voice: http://www.bzthevoice.com/



eck out Mike's Patreon, where he releases 1 or 2 episodes of his "Afterthoughts" a week, plus there are unsplit full-length episodes of GCC, additional photos (including early access to photos of comics for this very show) and more, so if you want to support the show and get more content, check it out at http://patreon.com/genuinechitchat



Find Mike's other show; Star Wars: Comics In Canon on Spotify & the other podcast apps on the feed of Comics In Motion. Episodes are out every Saturday; episodes 0-73 are out now, in ep 73 Mike embarks on the first volume of the 2020 run of Star Wars, in ep 72 Mike tackles the third full chapter of the War Of The Bounty Hunters crossover event and in ep 71 Mike dives into the second volume of 2020 Aphra comics (that leads into War Of The Bounty Hunters)! Previous episodes topics include Lando comics, the Journals of Old Ben Kenobi, Kanan Jarrus, Count Dooku, Kylo Ren, Darth Maul, how C-3PO got his red arm, book reviews & more – https://spoti.fi/3sOtqCw



Mike appeared on Star Wars Timeline's Timecast, talking ...