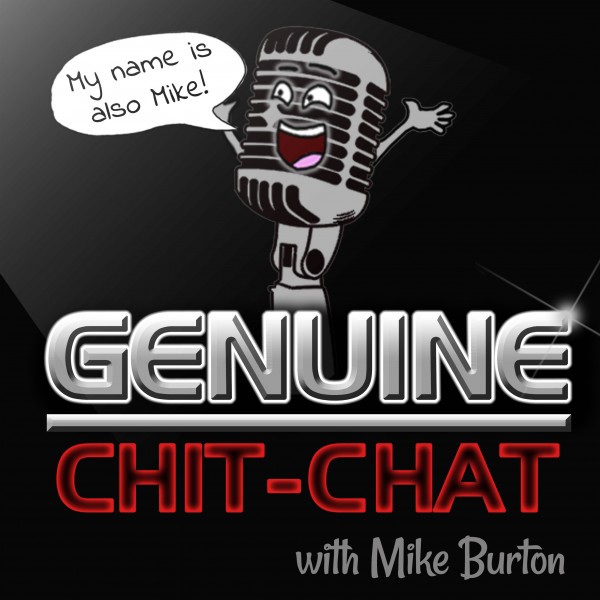 #141 Pt 1 – A Prelude To Femme On Film: Feminism, Representation & Media-Challenging Stereotypes With Ria Carrogan & Tonya Todd
Three powerful women, one male host, all discussing representation, sexism and Ria's upcoming show; Femme On Film in one amazing podcast!

In more detail, Mike sits down with Ria Carrogan, Tonya Todd & his occasional co-host Megan for a discussion from "the female perspective", it starts with Ria explaining her upcoming show and why she is starting it, how Hollywood seems to forgive white men over women & other ethnicities, how certain films challenge stereotypes, Ria brings up some statistics to do with representation of women before discussion modern feminism and media that shines a light on the aforementioned issues – all of this is in part 1!

In part 2 of their chat (out next week on this feed but is available now on Patreon), their discussion on representation continues before delving back into the general structure for Femme On Film and some of the films that Ria will tackle, including Jennifer's Body, before talking about women in horror, sex scenes, words used to describe men & women and the conversation ends with a mad discussion on orgies!

The Power by Naomi Alderman is the book Ria mentions.

52 Love Podcast on Spotify - YouTube - Tonya's Site: http://mstonyatodd.com/ - @52LovePodcast on Twitter and @MsTonyaTodd on Twitter, IG & FB

Tonya's Grease 2 Article : http://www.mstonyatodd.com/why-i-prefer-grease-2-to-the-original/

Megan's Instagram: @GrittsGetFit

Ria's Twitter: @RiaCarrogan – https://Riasquestions.com - Shows she's found on in Comics In Motion are Seasons Greetings, Indie Comics Spotlight & Pop Guerrillas, plus Femme On Film is coming soon, all are found here: https://anchor.fm/comics-in-motion-podcast - The Manslator: https://www.manslator.app/

Make sure you listen to the last episode Ria was on; episode 139 and check out Tonya's previous appearances on episode 97, 101 & 114 of GCC!

Last episode, number 140, Mike sat down with author Jesse McKinnell, they discuss the strange dream Jesse had that started his journey on writing his first book; Dead Cats And Other Reflections On Parenthood, why Jesse wrote in first person, the idea of a "boringtopia", how Jesse writes dark comedy and how an audience roots for a main character even when "bad". They also discuss suffocation by technology, waiting rooms and the next books Jesse will be releasing, so make sure you go back and listen to that if you haven't already!

Intro & Outro reads by BZ The Voice: http://www.bzthevoice.com/

Check out Mike's Patreon, where he releases 1 or 2 episodes of his "Afterthoughts" a week, plus there are unsplit full-length episodes of GCC, ...