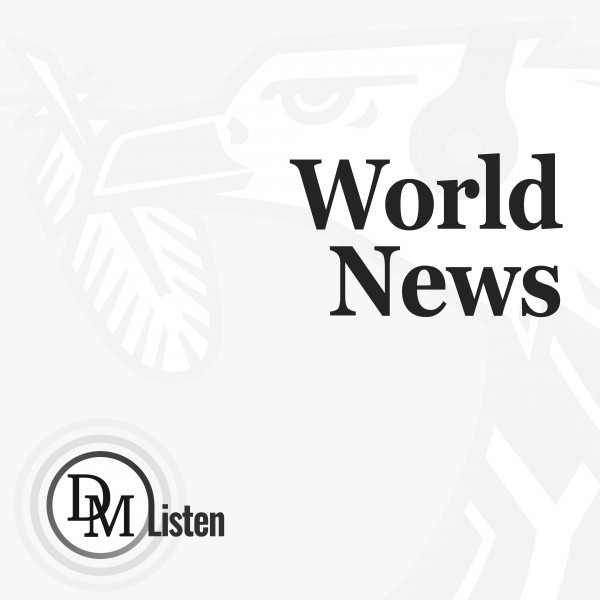 Explosion rocks ammunition depot in occupied Crimea; Russia 'has no plans to use nuclear weapons'
An explosion tore through a Russian ammunition depot in occupied Crimea, a week after a blast at an air base on the Black Sea peninsula destroyed fighter jets. About 2,000 people were evacuated from the area, Russian television reported.
An adviser to Ukrainian President Volodymyr Zelenski called the explosion at a Russian ammunition depot in occupied Crimea the beginning of a series of attacks, while Russia attributed it to an act of sabotage. Neither side clarified what caused the blast.
President Vladimir Putin's defence chief said Russia had no plans to use tactical nuclear or chemical weapons in Ukraine. Defence Minister Sergei Shoigu cited Russian military doctrine as saying nuclear weapons can only be used to deter an attack.
Key developments
Russia unplugs foes, rewards friends in latest market reboot
European gas surges as heat and drying rivers drive demand
Russian mercenaries seek gold, sow chaos in Central Africa
On the ground
Ukraine's second-largest city, Kharkiv, was hit by Russian shelling overnight, affecting five out of nine districts, Mayor Ihor Terekhov said on Telegram. The breadth of missile attacks on the eastern city hadn't been seen "for a long time", he added. Fighting continued in the areas around Bakhmut and Avdiyivka in the eastern Donetsk region, as well as on the Kramatorsk axis, according to Ukraine's general staff. Russian forces also shelled parts of the Chernihiv and Sumy regions, while parts of the Dnipropetrovsk and Mykolaiv regions in the south were also struck overnight, local authorities said on Telegram.
Ukraine 'is not considering peacekeepers on its territory'
Ukraine isn't looking at the possibility of a peacekeeping operation on its territory, including for the Russian-seized Zaporizhzhia nuclear power plant, Zelensky's chief of staff, Andriy Yermak, told reporters in Kyiv after talks with former United Nations secretary-general Ban Ki-moon and former Colombian president Juan Manuel Santos.
"We need to de-occupy all our territories and resume control over all strategic facilities, including Zaporizhzhia nuclear power plant," Yermak said, adding that a peacekeeping mission wasn't discussed.
Turkey rebuffs Russian claim that missile-defence deal is complete
The Turkish government rejected a Russian defence official's assertion that a new deal on an S-400 missile-defence system had been signed. There had been "no new development" on the status of the weapons system, Turkey's defence procurement agency said, adding that the procedure was still in line with a 2018 agreement on the deal.
Russia's Tass news agency earlier cited Dmitry Shugaev, the head of Russia's Federal Service for Military-Technical Cooperation, as saying ...