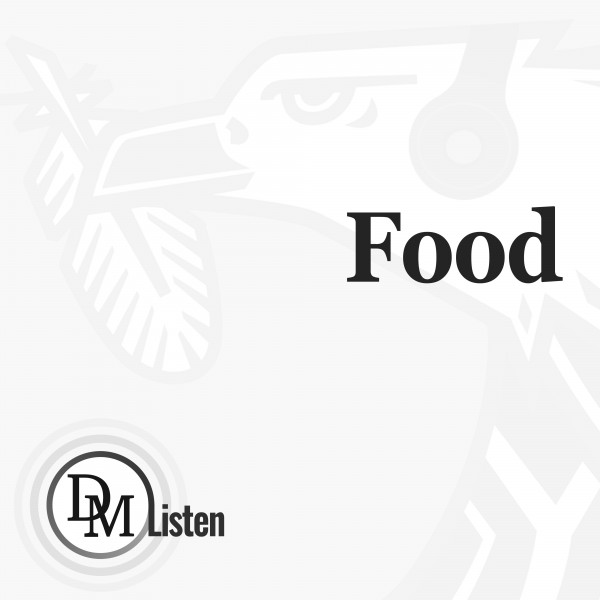 Black nights, white lights in the City of Golden food
Three nights in Johannesburg, in the shadow of a giant black diamond in uber-cool Rosebank, has you questioning whether the country's food capital is anywhere near where Capetonians have long presumed it to be. It's not necessarily at the coast.
The City of Gold shines diamond-black. The gleaming omnipresence of the AngloAmerican De Beers Group headquarters, an architectural masterpiece that looks like a giant ship made of cut-glass black diamonds, ironically at berth in supercharged Rosebank, oversees a sea change in Jozi's food life.
Her passengers seem to have been spewed out into the streets below, dispersing into cafés, restaurants and bars to eat, drink, laugh and shuck off life's stresses in tall tales of trial and triumph, washed down with world-wise humour and stoicism. This is a hard city; it parties at the edge over which any may plunge in a flash of bad judgement.
Somewhere in the middle of it all I've found Proud Mary, a swish bar-eatery that reminds me of a Soho brasserie. At dusk here the people spill out of offices and into bars and restaurants the way they do in London before getting the Tube home. I remark on this to my friend and colleague Jillian Green, who has come to meet me for a drink and catch-up before getting back to the Daily Maverick grind. She adds context for me, and context is everything. Sandton is the high end, the gilt heel, the fat wallet; Rosebank is more real, less flashy. And it's where a restaurant revolution has been happening since lockdown locked down so many restaurants, forever.
I had stayed here in 2018, before all that happened. The precinct is barely recognisable now. Where there were a handful of familiar franchises, Bright Young Things and their cosmopolitan elders now flit in and out of a slew of new eateries on every street and block. Finding them all, in a well planned brief visit, turned out to be a comedy of errors. I Ubered from place to place, day after night, only to find that each was only a short walk from the other. The restaurant I went to on my last night was barely 50 metres from the Indian place where I'd met an old friend on my first night.
This is a business visit to meet my colleague Ferial Haffajee to talk all things TGIFood and bringing you more of what you like on our food ...