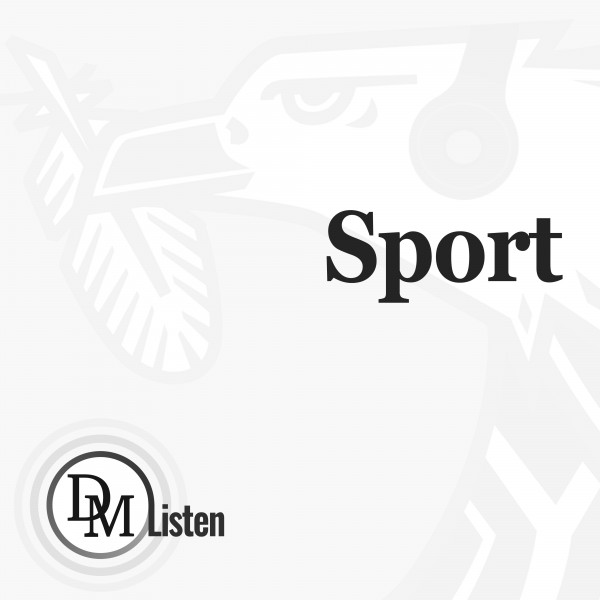 Roger Federer brought beauty, grace and lots of magic to the tennis arena
The great player could transport us to where we felt we were watching something divine. It couldn't be explained through normal human virtues.
London was a sad place last week. Britons laid Queen Elizabeth II to rest on Monday, 19 September, and then, at London's O2 Arena, Swiss great Roger Federer played his last professional tennis match – as a doubles partner to Rafa Nadal in the Laver Cup.
The retirement of a professional athlete is hardly comparable to the death of a monarch but, in sporting terms, Federer's retirement from tennis feels like a bereavement.
It's the natural cycle of a sporting journey. No athlete can stay on top indefinitely, and they certainly cannot play at the highest level forever.
Federer has certainly gone on longer, with more sustained success, than any player before. But even graceful, seemingly ageless Federer could not fight off Father Time.
He turned 41 in August and had played competitively until he was 39. The last 18 months, though, have been spent largely on the sidelines due to three knee surgeries. In reality Federer, the top tennis player, was probably finished when he exited Wimbledon at the quarterfinal stage in 2021.
That defeat, against rising Pole Hubert Hurkacz, ended with Federer losing the third set 6-0 on his beloved Centre Court at Wimbledon. Luckily it's a match that will only be a footnote in the otherwise storied career of a man who made the world a better place, simply by wielding a tennis racquet.
In many ways it's sad that Federer could not go out on his terms. That he could not have one last hurrah at SW19, where he won eight of his 20 singles Grand Slam titles. Instead, his retirement has arrived after the better part of two years spent on physios' beds and not courts around the world.
Injuries that hadn't plagued Federer for most of his 20-year career between 1998 and 2018, ironically, had the final say.
For a man and a player who was so elegant and light on his feet, who hardly ever seemed to perspire (you can imagine his mother saying, "only horses sweat, Roger") and who flowed across a tennis court like human mercury, to be cut down by something as mundane as a knee problem, seemed cruel.
Not that Federer wants, or needs, sympathy. His was an astounding body of work that yielded 103 professional singles titles, 20 Grand Slams, an Olympic gold medal and ...