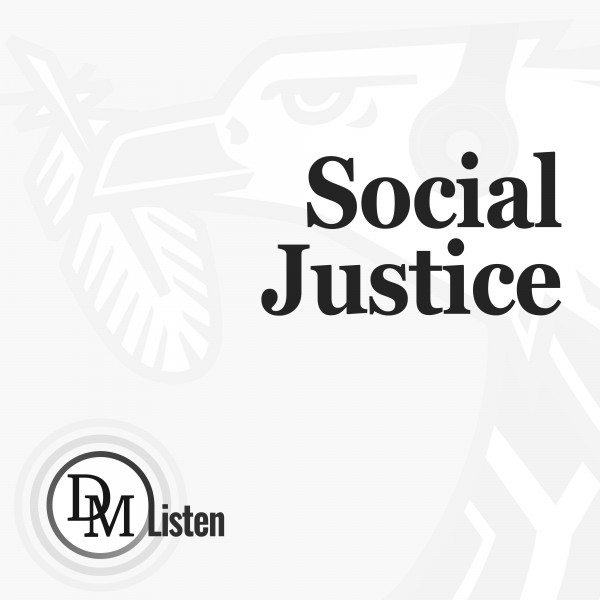 Helen Joseph doctors speak out – 'we won't give up without a fight'
The doctors are taking a stand as the ailing Johannesburg hospital – once a world-class facility – faces collapse.
Not in his wildest dreams did Dr M imagine he would say his hospital should close its doors or stop accepting patients. Never did Dr O think she'd cancel surgeries because an unmaintained roof has turned theatre floors into soggy swamps. And never did Dr D imagine she'd advise friends to emigrate if the government were left to manage the National Health Insurance (NHI).
The three doctors, based at Helen Joseph Hospital (HJH), are exhausted and frustrated, but refuse to be beaten down any further. They remain on the frontline of another kind of "pandemic", they say: it's a crisis that threatens to collapse public health services in the province, especially at HJH. But they also won't give up without a fight for a hospital that was at one time a world-class facility, they say.
Over the past few weeks the three have separately contacted Maverick Citizen, raising the alarm that the public must wake up to mismanagement and incompetence that they believe has allowed the hospital to rush to the brink of dysfunction and collapse.
It's midweek, late at night when Dr M spells out in a series of WhatsApp messages some of the things that have gone wrong at the Johannesburg West facility. She has arrived home after another long shift. She's missed dinner and rolling blackouts have kicked in – but she carries on messaging because she cannot stay silent as the government punts the line that "everything is okay" – it's not.
She says that over the past few years already the doctors have been asking for the HVAC (heating, ventilation, air-conditioning) system to be repaired and maintained. It's not only for the comfort of ill patients, but because a lack of temperature control is potentially dangerous. There is a raised threat of infection, especially in theatres.
"We have to cancel surgeries, or reschedule them because the coolers don't work properly, and already we are seeing patients returning to the hospital because of sepsis," she says.
Doctors increasingly had to try to fix problems themselves – buying supplies, mopping floors and using scrubs and medical bins to collect water dripping into the hospital: "Some time ago some of the doctors suggested we club together to get the aircon fixed but management would not allow it. But when we take up our issues with senior ...