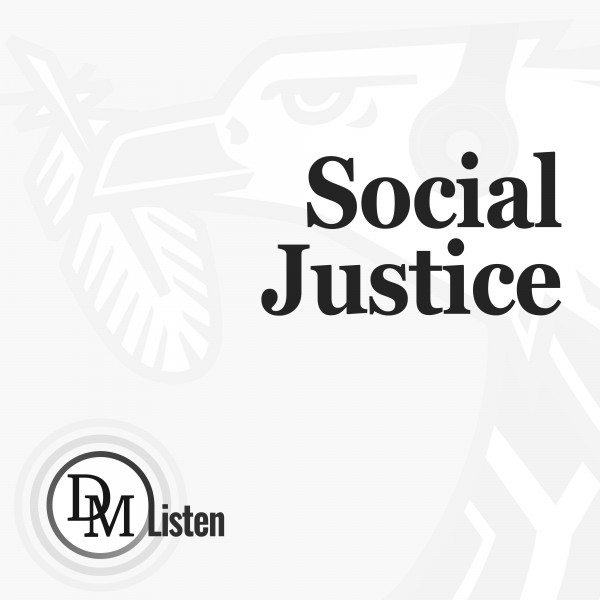 'Time to throw the rules away' — experts agree SA must modernise business models, infrastructure to revive economy
Government and private sector both need to go back to the drawing board and start from a trust basis to grow the economy together.
Throw out the script and start fresh. That seemed to be the consensus from the Daily Maverick panel discussing challenges around the business environment and the economy at The Gathering in Cape Town on Thursday morning.
Mark Barnes, former chief executive of the South African Post Office and founder of the Purple Group, suggested moving away from a black economic empowerment model that simply transfers value from old members to a select few and rather moving towards injecting equity capital in local businesses.
"As an example, another 5% increase in social grants would equate to around R10-billion. Why not take that R10-billion and invest it in local businesses to give them a fighting chance?" said Barnes.
Business Maverick journalist and host Ray Mahlaka posed the question of how to deal with the ticking time bomb of unemployment. Kasthuri Soni, chief executive officer of Harambee Youth Employment Accelerator — a not-for-profit social enterprise that solves youth employment through partnerships — said the NPO has been able to provide 900,000 pathways to young people over the last 11 years, through partnerships with the private sector, government and the civil sector.
"What we have to remember is that the youth unemployment crisis is complex and layered, so there is no silver bullet or linear solution," she said. Harambee's suite of solutions includes a core model of unlocking opportunities for youth in both the formal and informal sector by partnering with employers such as Nando's, Telesure, and Clientele. "First National Bank was an early adopter of the programme and has employed thousands of youth via the Harambee model," she said.
Harambee also runs a digital simulation academy called Digilink, which connects employers with entry-level digital talent to bridge the skills gap and bring youth into the economy. One such example is Inga from Khayelitsha who was a qualified software programmer and was unable to find work. Through Digilink, she worked with BMW and is today employed by the company in a software development role.
Michael Jordaan, co-founder of Bank Zero and former chief executive of First National Bank, says finger-pointing when it comes to problems doesn't lead to results. "I started investing in start-up companies that solve problems I care about. It's quite amazing and energising to surround yourself with people who make a difference. I encourage ...