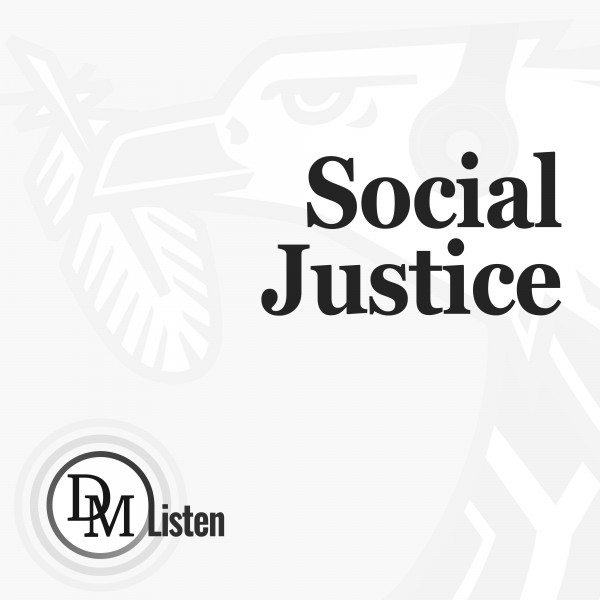 Three children are murdered every day in South Africa — we need action, not outrage
Four-year-old Bokgabo Poo's horror rape, murder and dismemberment united government and communities in grief and fury. But in a country with under-reported statistics of three child murders a day, outrage on the part of authorities is a poor substitute for action.
Little Bokgabo Poo was described as an outgoing, confident four-year-old with a big and engaging smile who loved her daddy. Her granny Lilian Poo believed that she had a bright future ahead of her.
"We saw a doctor, a teacher, a minister and a lot of good things [in her]," she said.
But on 11 October 2022, Bokgabo's dismembered leg and arm were found in a shallow grave the day after she went missing while playing in a park in Wattville.
Piecing together eyewitness statements, CCTV footage and media accounts, a picture of her gruesome death appears.
In the late afternoon of 10 October, while her mother, Tsholofelo Poo, was at a community meeting, Bokgabo was playing in the park with a five-year-old friend when she was approached by a man.
Well-known in the community as someone who was always around children, and who had sweets and money in his school bag, he gave the boy she was playing with R2 to buy lollipops at the local tuckshop. He agreed eagerly. When he returned, Bokgabo and the man were both gone.
Bokgabo was never seen alive again, but CCTV footage captured at a tavern showed the four-year-old girl approaching a shop with Ntokozo Zikhali pictured close by.
Zikhali, self-titled "Harry Potter", was out on bail for the rape of a nine-year-old at the time. Tragically, in the footage she was skipping happily alongside the man alleged to have raped, murdered and dismembered her shortly thereafter.
A week after Bokgabo's death, The Sowetan published a front-page article titled, "How many more must die?" On it are the faces of 19 children, all murdered in the past four years.
Among them is six-year-old Bontle Mashiyane from Mganduzweni near Hazyview. When she, like Bokgabo, was raped, murdered and mutilated for muti in April 2022, she was the third child from her school, Sincobile Primary, to die in this way.
One of the four people arrested for Bontle's rape and murder was out on parole at the time of her death. He was released in December 2021 after being convicted of murder in 2016, a murder he had committed while out on bail for the attempted murder of a teenager, a crime for which ...