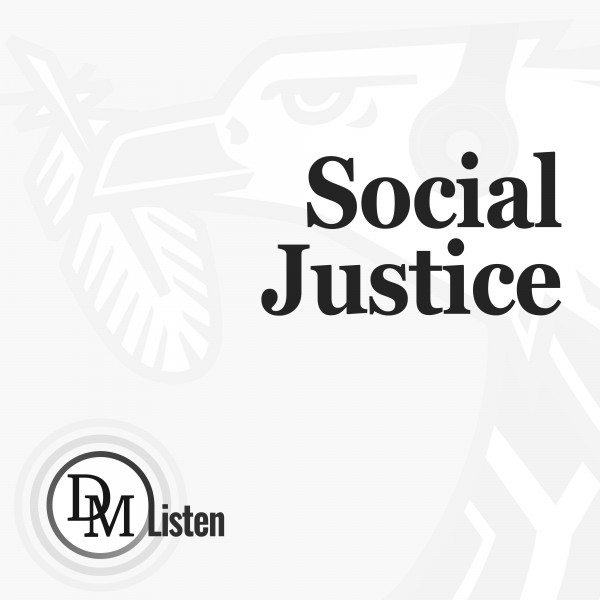 Long walk to education — rural EC learners travel on foot 20km to and from school daily
15,000 learners who need transport are not getting it. And from next year there'll be 22,000 more.
Grade 11 learner Sinethemba Nkululeko wakes up daily at 3am to walk ten kilometres from his village to school in Willowvale, Eastern Cape. At 3:10pm he walks the ten kilometres back home. He is one of 15,000 learners in the province who are eligible for scholar transport but are not getting it, because there is no budget.
Responsibility for school transport was moved from the Eastern Cape Department of Education to the Department of Roads and Transport in 2011. According to Unathi Binqose, spokesperson for the provincial department of Roads and Transport, about 140,000 learners are in need of school transport, but currently 125,000 are being transported. Binqose said even this number is stretching the department's budget.
Binqose said that the department has to cut costs on events, travelling and accommodation for its employees in order to pay for scholar transport. Next year the department will only have budget to transport a bit more than 100,000 learners, leaving over 20,000 more learners without transport.
This means over 35,000 learners will likely be without school transport next year.
Long walk to education
Teachers in rural areas are worried that their schools might shut down because the learner numbers are dwindling every year due to the high rate of school dropouts.
Seventeen-year-old Sinethemba goes to LM Malgus Senior Secondary School in Willowvale. "Since 2020 there has been no scholar transport here. I wake up at 3am everyday because I walk about 10km from Zenzile Village to get to school. I leave my home at 4am and it is very dark in winter. For safety, I walk with my two classmates. We cross the rivers and walk through the thick bushes. Then we arrive at school at 6am for morning classes.
"By 3:10pm the school closes and it is another 10km back home. I get back home about 5pm. Then I have to go to the river and fetch the water to wash my school uniform, bath and cook. I also have to collect the livestock and still do my homework. Then at 9pm I go to bed and sleep. But in the classroom sometimes it's hard to concentrate because I feel tired."
His classmate Luzuko Bohlo, 20, from Bikana Village also complains about the distance. He said, "I wake up at 4am and then go to school at 5am. Our school shoes are worn ...