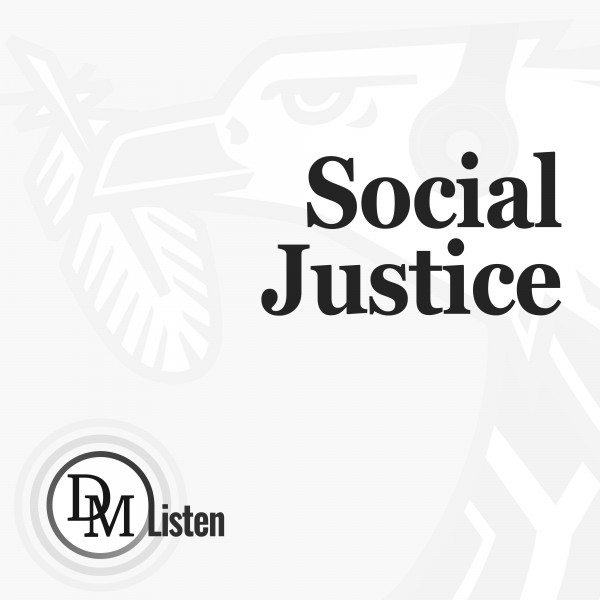 African Worry Dolls re-dress the lives of Cape Town homeless
Precious powerful African women dolls – each the size of the palm of a hand – are being designed by the once homeless and jobless.
Each one of the thirty dolls at the centre of the table is unique and handmade from recycled materials. Collectively they are the day's target for a dozen men and women who belong to the Souper Squad, an empowerment programme run by Souper Troopers, the Cape Town homeless advocacy and service non-profit organisation.
Their creativity is next level: one doll wrapped in a cape imprinted with a smiling Madiba, another crowned with purple and black braids, one in a fuchsia shweshwe dress with a gold medallion at her neck. Ready to be shipped to new homes, they will be tucked under pillows to take the worries away from anxious sleepers.
The African Worry Doll project
The African Worry Doll project began as a workshop in July 2022 and has since blossomed into an income generating stream for Souper Troopers and employment for the Souper Squad, a select group of 25 unhoused people who are participants in a job creation and psychosocial support programme. Their progress since the Squad's inception 10 months ago is extraordinary.
Of the 25 Squad members, 22 are clean and no longer using the substances they were addicted to, 20 no longer live on the streets, 25 have bank accounts and ID documents, eight have managed to save for their future, 25 send money home to their families every month and 25 have achieved the goals they set for themselves.
Great things come in small packages
The African Worry Dolls are loosely based on the handmade miniature dolls to which Guatemalan children whisper their worries before placing them under their pillows at night; to be gifted in the morning with the wisdom and courage they need. Applying this concept, the team of Cape Town makers have used their imagination and camaraderie to create distinctively African dolls out of unwanted fabric scraps, stockings, paper clips, pompoms, tassels, beads and pretty much any small object of adornment.
This is more than an exercise in upcycling. Not only do these discarded odds and ends become characterful dolls, the dolls themselves are injected with the love and sense of community that is pivotal to this programme. "It's almost like they develop their own personalities; it's like they speak to you," says Hans, who is dressing a doll in brown shweshwe.
The dolls' personalities are important, ...