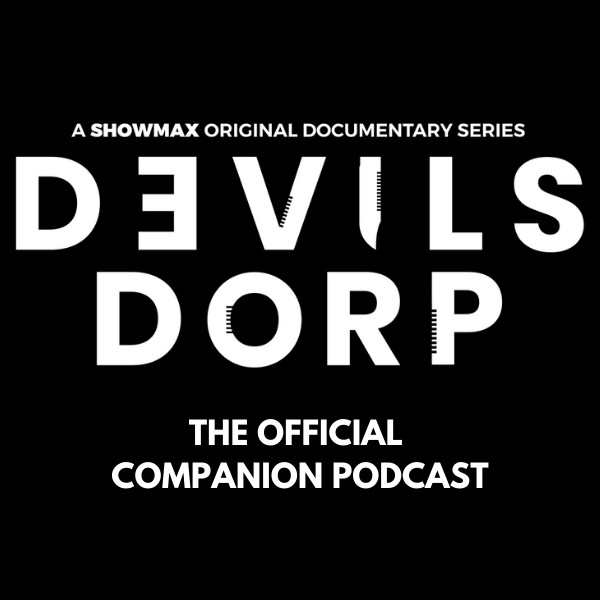 Devilsdorp: The Companion Podcast, sponsored by Showmax
If you were riveted by Devilsdorp, the Showmax Original true-crime documentary series that tells the story of the Krugersdorp Killings, don't miss out on the podcast that tells even more of this strange tale.

The four-part docu-series investigates the 11 Krugersdorp Killings between 2012 and 2016, and how they were all traced back to Cecilia Steyn and the Electus per Deus (Chosen by God) cult. The documentary tells the story of how a small group of devout Christians trying to help a former Satanist escape the Satanic church became part of a murderous spree involving a killer mom, her two children, and a cult with more victims than members.

In a South African first, Showmax has launched Devilsdorp: The Official Companion Podcast, presented by Nicole Engelbrecht of True Crime South Africa, to delve even deeper into the events.

Episode 1: Halos in Hell looks at how religion was weaponised in this case.
Episode 2: The Mind of a Killer explores the psychology behind cults and how Cecilia Steyn was able to manipulate others into doing her bidding.
Episode 3: Mother Dearest investigates how Marinda Steyn manipulated her children into killing, with journalist Marizka Coetzer opening up about falling in love with Marinda's son, Le Roux Steyn.
Episode 4: The Aftermath explores the impact of the case on the journalists and police officers involved - and explores other cases that could be connected to Electus Per Deus.

Listen out for extended interviews with many of the documentary's contributors, including journalist Jana Marx, clinical psychologist Louis Awerbuck, and Captain Ben Booysen, the senior investigating officer, who aptly compares himself to Chuck Norris in the documentary.