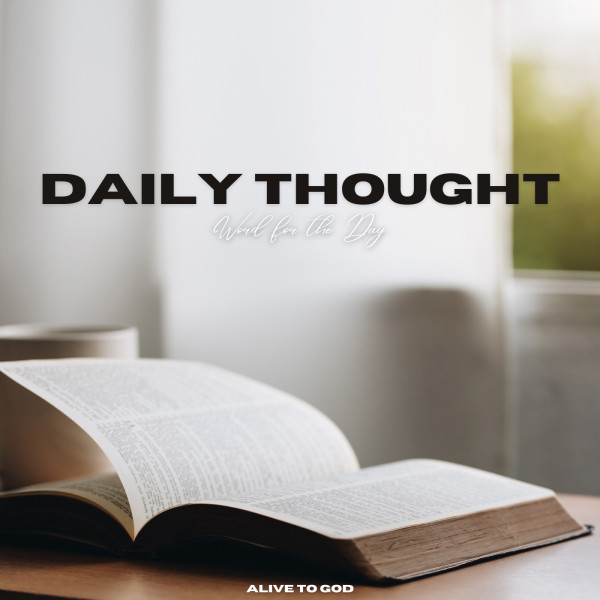 Word for the day
Alive to God sends out Daily Thoughts of encouragement via e-mail to inspire believers in their walk of faith with God. We would love to encourage those who would like to experience more of God.
If you choose to subscribe a new DAILY THOUGHT will be sent directly to your e-mail address every weekday.

May you be inspired, motivated and encouraged by each Daily Thought.