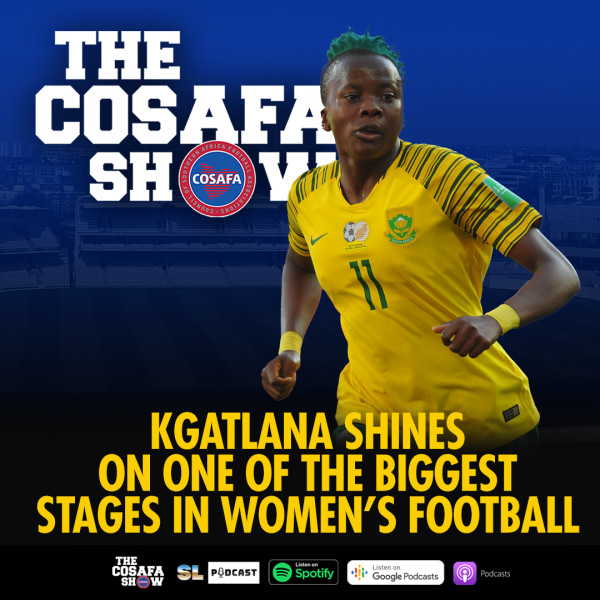 Kgatlana Shines On One Of The Biggest Stages In Women's Football
Thembi Kgatlana has had her scoring boots on this season in Spain with 10 goals so far for Eibar in the Primera División Femenina, but the Banyana Banyana star has set her sights on much bigger things in the future.
The 2018 CAF Women's Footballer of the Year has shown all her incredible skill, blistering pace, and eye for goal, and has been a stand-out performer in one of the toughest leagues in Europe.
"Each match I am more confident and more focused and ready to play. I want to be a team player, that is a side of my game that I have been wanting to grow," Kgatlana told The COSAFA Show.
"For me, it is not just the goals that I score, but the assists that I get the crucial penalties that I win for the club. I feel I am ticking that aspect of being a team player and getting better."
Kgatlana has played in the United States, China, and Portugal before joining Eibar, where she is enjoying life on and off the pitch.
"It is a small city, everyone is fanatical about the club because it is the only one here. It is not like Soweto where you have Kaizer Chiefs, Orlando Pirates, and Swallows, here there is just one team.
"Everywhere you walk in the city, people in their homes, on school bags for kids, they are flying the flag of Eibar."
She says she has learnt a lot in her short stay so far in the Primera División, where the standard is very high.
"Spain is more about technique and intelligence. I have been in the US, which is a bit of both, technique and experience. About 80-90% of the girls that play for the US national team play in the NWSL [National Women's Soccer League] so it makes it one of the strongest leagues in the world.
"Like I said, they are big on technique and video analysis, that kind of thing.