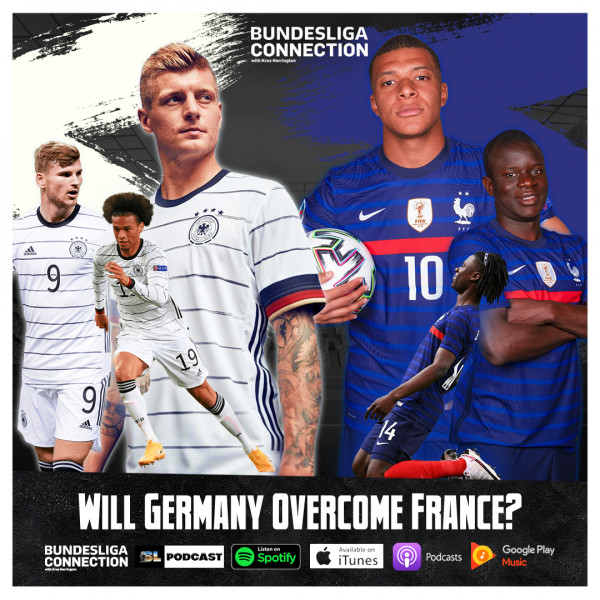 Will Germany Overcome France?
With The European Championship 2020 well into matchday one, all eyes will be focusing on arguably the match of the week. The current FIFA World Cup champions France, take on Germany in a Group F clash. Right now, the Germans are currently the underdogs with France having speed, skill, and power all over the pitch.

Speaking on the SL Podcast's "The Bundesliga Connection," Germany football expert Kres Harrington, talks about the 'Group Of Death ' clash between Germany and current FIFA World Champions, France. Harrington also analyses the performances of Bundesliga players representing their respective Nations, why Jadon Sancho needs to perform when given the opportunity, as well as a certain African Bundesliga player who has been banned for 3 months thanks to his agents' wrongdoing!