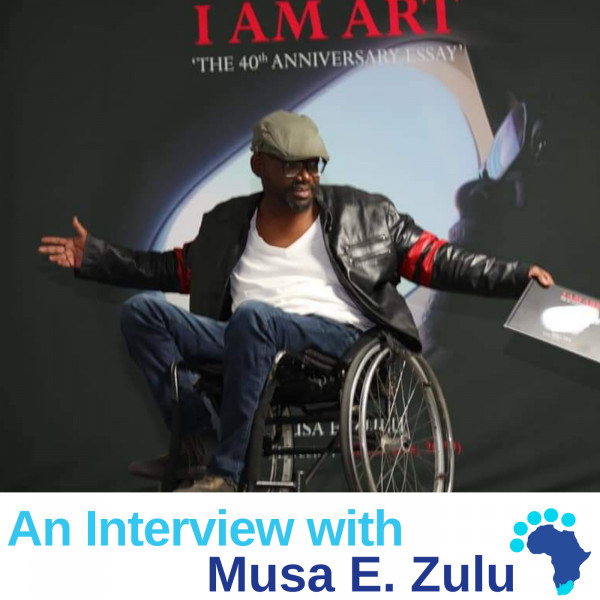 49 - Musa Zulu
In this episode, our host, Lois Strachan speaks to multi-talented Musa. E Zulu who is an artist, author, and motivational speaker. Musa was paralysed in a car accident in 1995 and shares about his life, his work and his travels as a wheelchair user.

Musa is soon to release his book, for further information on release dates and where to purchase a copy, contact information as follows: valhallaarts@gmail.com / www.valhallaarts.co.za

Today's travel quote is from singer, Grace Jones: "I just go with the flow, I follow the yellow brick road. I don't know where it is going to lead me, but I follow it."

This episode was edited by Craig Strachan using the Hindenburg software. Credits read by Musa E. Zulu.