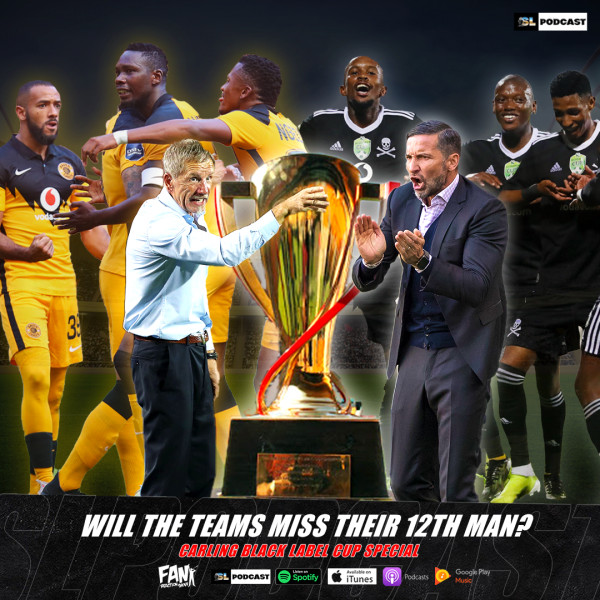 Will The Teams Miss Their 12th Man
It is no secret that the Corona Virus is still around and it looks like it is here to stay, period. SAFA and the South African Government have decided to keep fans out of stadiums to prevent 'super spreaders,' however what does this mean for football and football clubs? This weekend marks the ninth edition of the Carling Black Label Cup, however with no fans attending the match, one can only speculate how this will impact the participating teams, albeit positive or negative. Kaizer Chiefs and Orlando Pirates, the Soweto Derby, this match is sure to bring an action-packed 90 minutes, with both teams having very different 'advantages.' Chiefs have just finished their season after playing Champions League football, so they have momentum and form but Pirates have enjoyed some time off so they could be more rested. One thing is for sure though, excitement is in the air.

In the latest episode of the SL Podcasts' "Fan Reaction," football lovers across all ages have expressed their opinions on the 2021 edition of the Carling Black Label Cup.