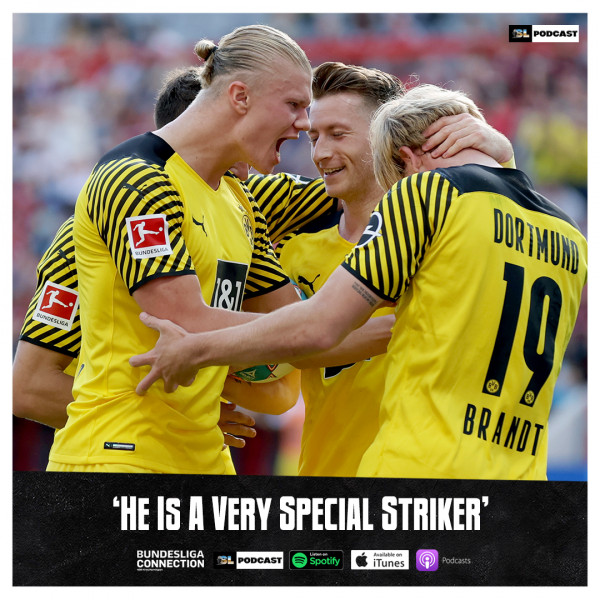 'He Is A Very Special Striker'
As we have seen the return of the 2021/2022 Bundesliga season after a fortnight of international fixtures, all attention was drawn to the 7-goal thriller between Bayer Leverkusen and Borussia Dortmund. Surprisingly, only one brace was scored, but unsurprisingly, that brace belongs to Erling Haaland. Speaking on the SL Podcast, DW Sports Correspondent Kres Harrington goes on to explain that" Dortmund can continue to score, they have a stellar offence." He continues by saying "Dortmund haven't done it for a while, but they can now start striking fear into the league."

In the latest episode of The Bundesliga Connection, Kres breaks down the latest Bundesliga fixtures, giving praise to the wonderkid of The Bundesliga in Erling Haaland. Kres also previews the upcoming UEFA Champions League fixtures which sees a few German sides taking part.