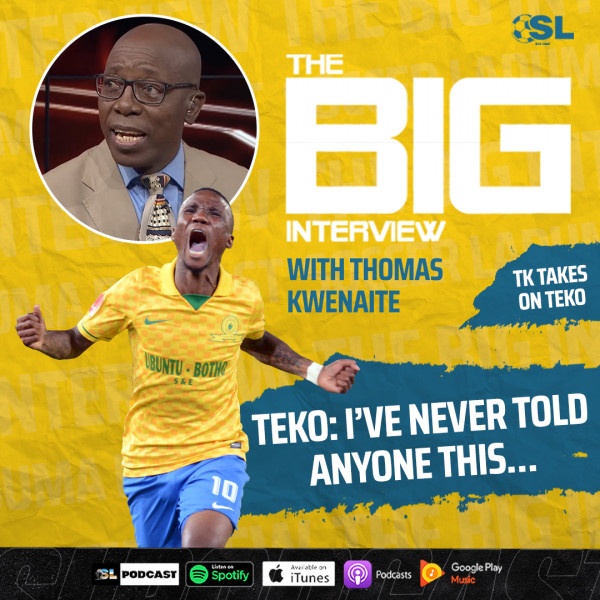 Teko: I've Never Told Anyone This…
The newest member of the Soccer Laduma team, Thomas Kwenaite joins the SL Podcast's most analytic showcase, The Big Interview. TK is joined by former Orlando Pirates, Mamelodi Sundowns, and Bafana Bafana legend, Teko 'The General' Modise to discuss his latest ambassadorial role. Teko reveals that his new position was going to be announced over a year ago, but due to the passing of former Sundowns player Motjeka Madisha, that announcement was delayed out of respect.

TK asks Teko to break down what it means to rejoin his former club and what roles are there to be played as an ambassador. Teko goes on to say that 'Ambassadorial roles are fairly new in South Africa and we are wanting to open new doors with a Sundowns Series to explain the untold stories of this club.' Another eye-catching question asked by TK was about the youth talent in this country, more specifically, why Teko was only scouted for the PSL when he was 24 years old. The General goes on to open up with never-heard-before information regarding his circumstances of 'making it' in the PSL and why it never happened sooner. 'I have never told anyone this' says Teko before explaining.

Later in the show, TK gets Teko's opinion on Bafana Bafana's chances against Ethiopia and breaks down the upcoming fixtures and what Bafana needs to do to gain maximum points against Ethiopia in the back-to-back clashes.