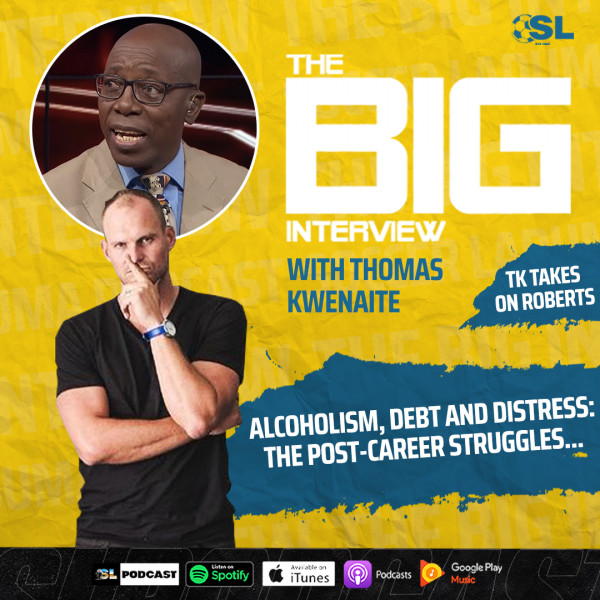 Alcoholism, Debt, and Distress: The Post-Career Struggles...
A former Orlando Pirates striker has reportedly lost all of his assets to his wife, who has also kicked him out of their home. This has come as a shock to the footballing world as we see yet another PSL player, not having the basic financial education needed to live life, post-career. This seems to be an ongoing trend that decimates players left, right, and center, leading them down dark paths which, as we've seen, is detrimental to their livelihoods. Former Ajax Cape Town and Mamelodi Sundowns goalie, Sean Roberts has been speaking about this issue for years, being an advocate for the PSL to offer financial education and structure to the players. As a former player, Roberts was fortunate enough to receive this education, allowing him to pass on his knowledge to other players with a business he started that is similar to those in Europe which allows players to put a certain percentage of their monthly salary into a fund that can only be accessed after retirement. This ultimately means that once a player has retired, they will still be able to be financially stable, just as they were when playing. Thomas Kewnaite brought up the following question: "What forces players to live flashy lives during their careers?" Roberts replied with "peer pressure, misinformation and ultimately, a lack of education"

On the latest episode of The Big Interview With Thomas Kwenaite, TK sits down with former Ajax Cape Town and Mamelodi Sundowns goalie, Sean Roberts to discuss the background of why players live like paupers post their career. The hard questions that need to be asked, get answered. Sound advice is given and evidently, something needs to change to prevent this painful trend from continuing.