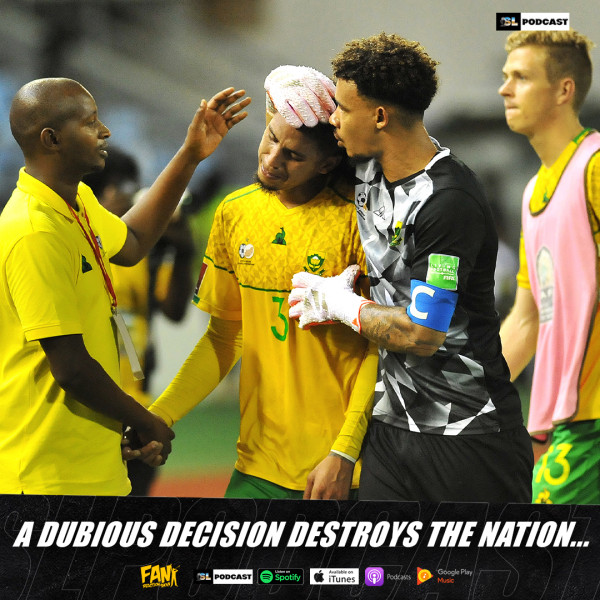 A Dubious Decision Destroys The Nation...
Bafana Bafana's World Cup dream has come to an end after a controversial decision by Senegalese referee Ndiaye Maguette which saw Ghana be awarded a penalty after an extremely soft foul in the box. The foul initially came from a corner kick, which evidently saw the ball come off a Ghanaian player, meaning that the corner was given incorrectly, to begin with. Then, when the ball entered the box from said corner kick, Leicester City defender, Daniel Amarty, collapsed onto the ground in front of Rushine De Rueck; a dubious decision indeed. Video replays show that De Reuck made little to no contact with the Ghanaian player, but the penalty was still awarded, leaving the footballing world shocked. SAFA CEO Tebogo Motlanthe has laid an official complaint to FIFA and CAF, with an investigation on the cards.

On the latest episode of The Fan Reaction Show, a heartbroken Mzansi reacts to the shocking decision that left Bafana and the footballing world in total bemusement after a controversial penalty was awarded to Ghana, kicking Bafana out of the 2022 FIFA World Cup qualifying rounds.