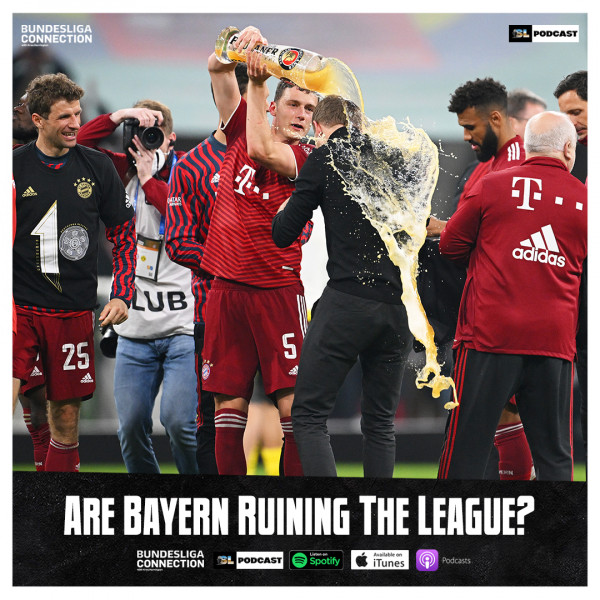 Are Bayern Ruining The League?
After yet another dominant display in the Der Klassiker, Bayern Munich were crowned champions of the Bundesliga for a record tenth time in a row. This means that Bayern now hold the record (out of the European Leagues) for the most consecutive title wins. This match result came with many side stories, starting with the issue of Lewandowski leaving the club. It is rather strange and disorientating that Bayern haven't gotten the Polish talismans' signature when Muller, Neuer, and Gnabry are all having talks with the board about contract extensions. With Barcelona leading the race for Lewa's signature, it could be too little too late for the Bavarian, considering Barce can afford his asking price.

Another story to come from this weekend is that there is an outcry for the league to be restructured, seeing that Bayern have now won 10 leagues in a row. Bayern's dominance is something of beauty, but with their ever-growing bank account allowing them to purchase any player they wish, should the league step in and restructure itself? Or should there be tighter financial rules, a sliding scale if you will, relating to how much money teams have in the bank?

On the latest episode of the Bundesliga Connection, Kres Harrington breaks down Bayer's impressive win over Dortmund, setting yet another record. Kres also examines Lewandowski's contract and speaks about Erling Haaland joining Manchester City. Kres also discusses who will get the remaining champions league spots and so much more!