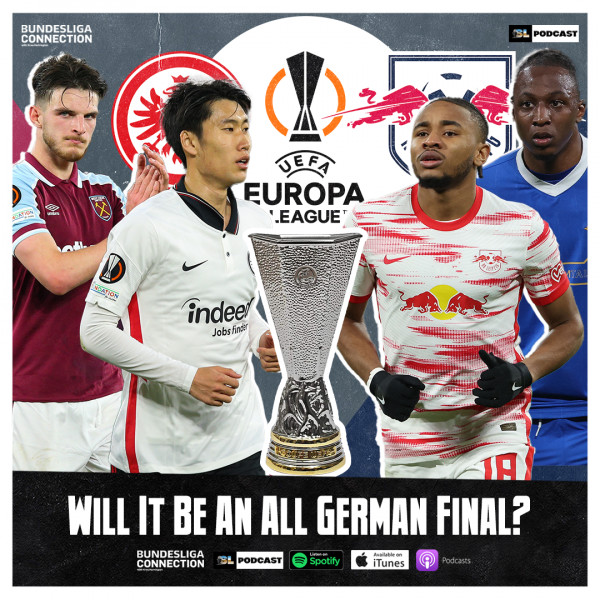 Will It Be An All German Final?
With only 3 matches left in this year's UEFA Europa League, (2 semi-finals and the final) the two German sides that are left seem to both have a foot in the final. In the first leg, Frankfurt managed to beat West Ham 2-1 and the bulls of RB Leipzig overcame Rangers 1-0. Both the Hammers and Rangers will be doing everything they can to overturn these deficits, however, this could be an historic day for the Bundesliga as two German sides have never met in the UEL final before. Of course with Bayern Munich having been knocked out of the UEFA Champions League, all hope was almost lost for the German faithful.

Breaking news this week is that Super Agent Mino Raiola sadly passed away from illness. Raiola was one of the most powerful sports agents, having players such as Haaland, Zlatan, and Pogba.

On the latest episode of the Bundesliga Connection, DW Sports Correspondent and German football expert Kres Harrington breaks down the upcoming UEL semi-finals which could see an all-German final with Frankfurt and Leipzig. Kres also pays respect to Mino Raiola and elaborates on another Haaland record.