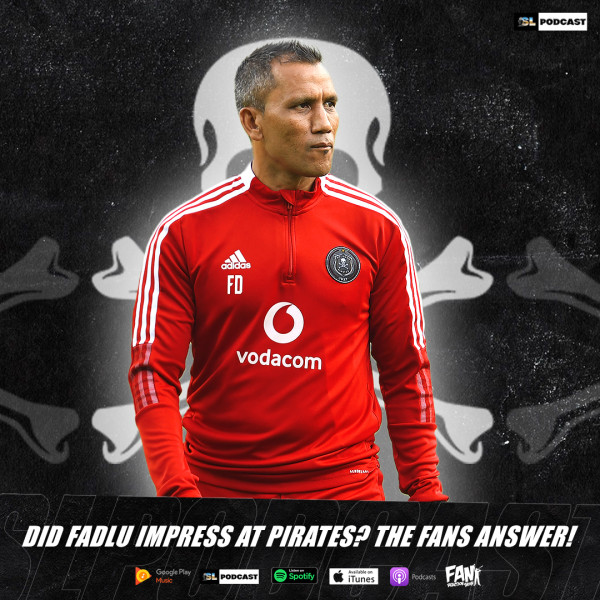 Did Fadlu Impress at Pirates? The Fans Answer!
After joining Orlando Pirates in 2019, and spending close to 3 seasons as an assistant coach, Fadlu Davids will leave the Buccaneers at the end of June 2022 when his contract expires. The 41-year-old will not be signing a new contract and nothing has been agreed upon by the club itself. Davids has performed a stellar job according to a statement released Pirates' official website. Davids helped take Pirates to the final of the CAF Confederations Cup, unfortunately coming in second place, and a few big wins on the local circuit have put the Cape-Town-born coach in demand. Since this announcement, the fans have been rating Davids' performance, and there are now talks of Fadlu already looking for a new job!

During the course of the last 10 days, close to 50 players in the PSL have been released by their clubs which opens up plenty of space in these organistions for new signings. Kaizer Chiefs have already announced a few big-name signings, but with the transfer window well underway, more players will be joining clubs with big names circulating the footballing world.