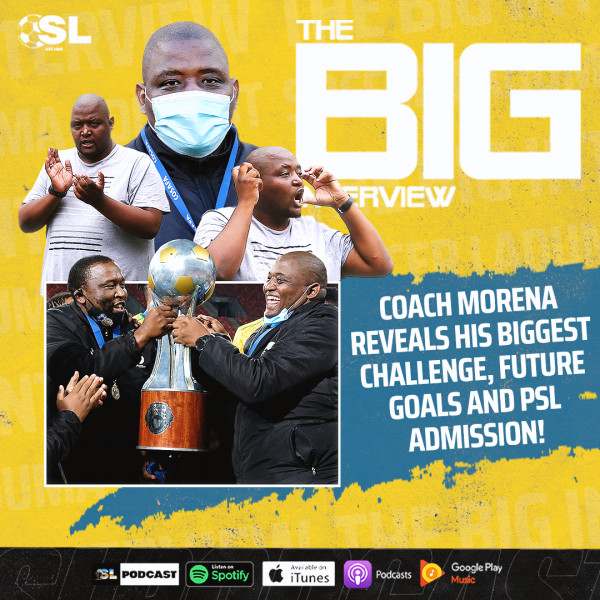 Coach Morena reveals his biggest challenge, future goals and PSL admission!
Morena Ramoreboli very quickly became a household name in 2021 when he led Bafana Bafana to their 5th COSAFA Cup victory, after stepping in as caretaker coach when Helman Mkhalele contracted the coronavirus. However Coach Morena didn't only make a name for himself then, he 'first emerged' onto the scene in 2013, when he led Maluti FET College to victory over Orlando Pirates in the 2012/13 Nedbank Cup.

Coach Morena joins the SL Podcast for the latest edition of the Big Interview to tell tales of his career, right from where it all started. "I watched my late brothers coach and that inspired me" Morena continues by saying "I never played professional football, so I had to choose, either continue playing or become a coach." "I then headed to Bloemfontein where everything started to fall into place." After joining Bafana and winning the COSAFA Cup, Ramoreboli headed to Botswana where he joined Jwaneng Galaxy FC as head coach and led them to their first-ever CAF Champions League group qualification.

On the latest episode of the Big Interview, former Bafana Bafana coach Morena Ramoreboli tells tales of his career, from beating Orlando Pirates, to winning the 2021 COSAFA Cup. Coach also explains his current and future goals in Botswana!