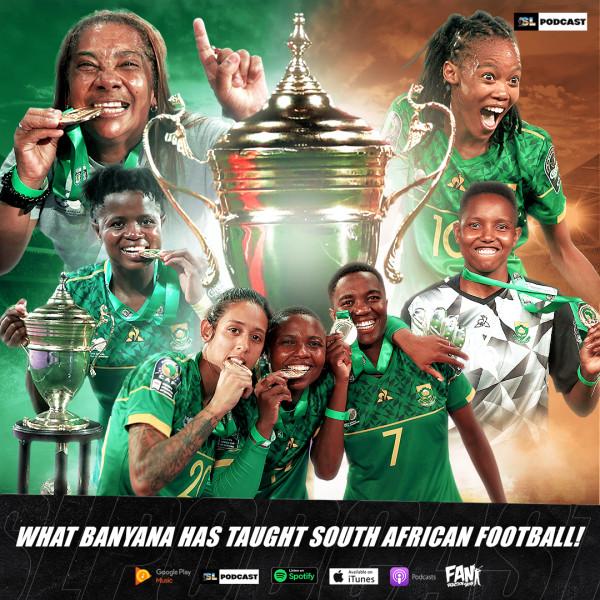 What Banyana has taught South African football!
Banyana Banyana have made the county proud by grabbing their first ever WAFCON title. The ladies have managed to make 5 finals in previous competitions, however, they fell short at the final hurdle. This time around, saw dominance from the get-go. 3 clean sheets, goals galore, and perseverance saw the ladies of South Africa overcome every opponent and eventually Morocco in the final. A brace by Hilda Magaia was enough to secure the victory in the final.

What has this victory taught South African football? First and foremost, consistency is key. It goes without saying that Banyana are representing the country proudly, but where does this all come from? Desiree Ellis has been in the hot seat for 6 years and she is constant with the squad she selects. Could this be the secret behind the victory? Mzansi reacts!

On the latest episode of The Fan Reaction SHow, Mzansi reacts to Banyana Banyana winning the 2022 edition of WAFCON, and what the team have taught South African football!