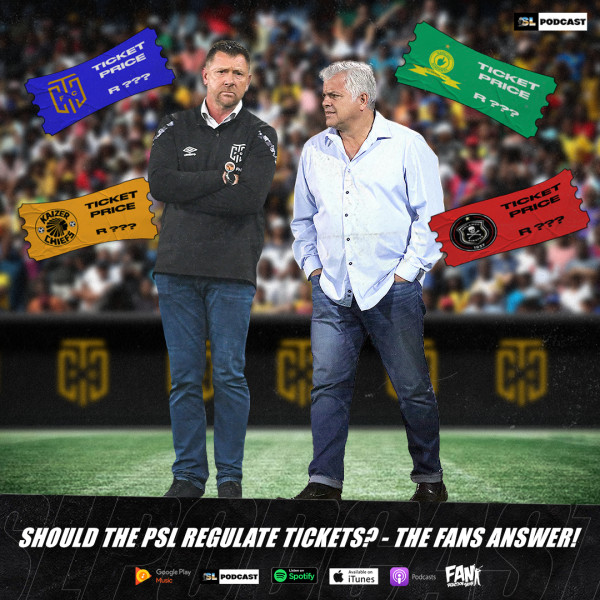 Should The PSL Regulate Tickets? - The Fans Answer!
The PSL is a league we all know and love with the history of the different teams rooted deeply within the fans. Mzansi waits eagerly to make their way to the stadium, from far and wide to watch their beloved team playing the sport we all so enjoy. Unfortunately due to the Covid-19 pandemic, the stadiums sat empty for close to 2 years, with football still being played. Both the teams and fans are still recovering. However, Cape Town City owner and businessman John Comitis came out last week to announce that Cape Town City home matches will have a structured ticket system implemented for different matches; coming as a shock to many. For many, R100 for a ticket is too much. " We budget enough for our tickets, but R100 is too much," says one fan on the Fan Reaction show. Many fans are questioning this decision and beg for the PSL to stand in and regulate ticket prices so that every match, for every team, will cost the same amount

On the latest episode of the Fan Reaction Show, Mzansi reacted to the ticketing structure put in place for Cape Town City Matches; with many suggesting that the PSL should step in and regulate these prices!