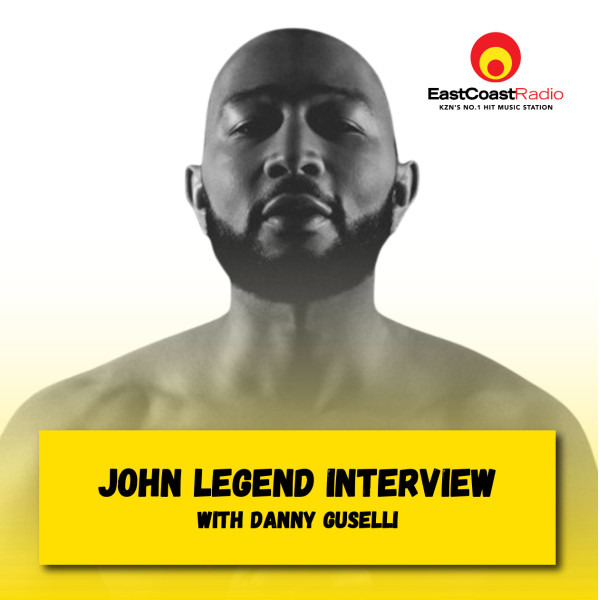 John Legend reacts to his special East Coast Radio dedication!
The weirdest thing a fan has ever said or done to you?

2nd favourite john Legend song of all time?

The hardest or most difficult moment on stage ever?

1 sentence to change the world?

On stage completely unprepared are you doing interpretive dance or doing stand-up comedy?

The cutest thing either one of your kids has said to you?

What's the biggest lesson you have learned in your life?

Current favourite obsession?

What's a decision you've made that looking back you think, was the best idea?

What would be something people would be surprised to learn about you?

Biggest pet peeve?

Favourite thing to make other than music?

Who has been your biggest mentor?

Who is the very first person you tell when you get good news?

What makes you feel powerful?

What's the most outrageous rumour you have ever heard about yourself?

Tiktok or Instagram?

Favourite song to perform live?

What motivates you the most?

What achievement are you most proud of?

If you could make a 1-hour phone call to someone dead or alive, who would that be?