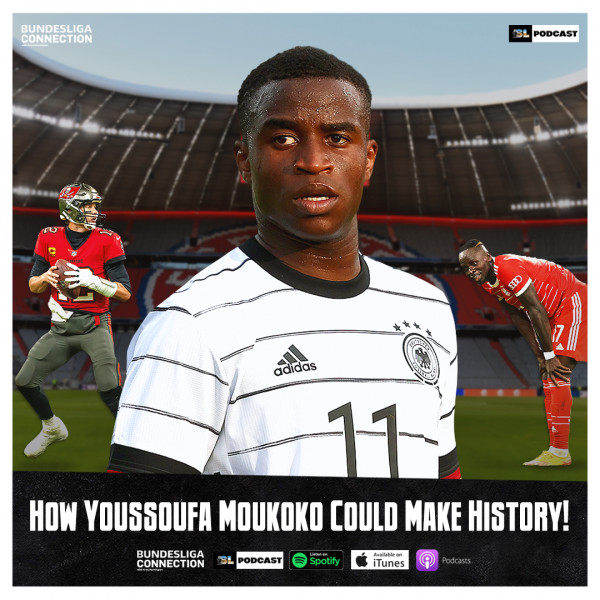 How Youssoufa Moukoko Could Make History!
Qatar 2022 is only a few days away and the German National side has jetted off, hoping to climates quickly before their opening match against Japan. A few big names have missed out due to injury, most notably Marco Reus, however the up-and-coming young star from Borussia Dortmund, Youssoufa Moukoko is with the team after being called up. The 17-year-old became the first player in Bundesliga history to hit double digits with goals scored and has been vital for Dortmund

The NFL has been a talking point after a match was played out at the Allianz Arena, between Tom Brady's Buccaneers and the Seattle Seahawks. The legend himself threw 2 touchdowns and after the match, considering the pitch was destroyed, the NFL even paid to have it fixed!

On the latest episode of the Bundesliga Connection, Bayern Munich has flexed their dominance once again, this time before the World Cup, Dortmund youngster Youssoufa Moukoko has been called up to the German National Team, and Tom Brady and the NFL make history at the Allianz Arena!