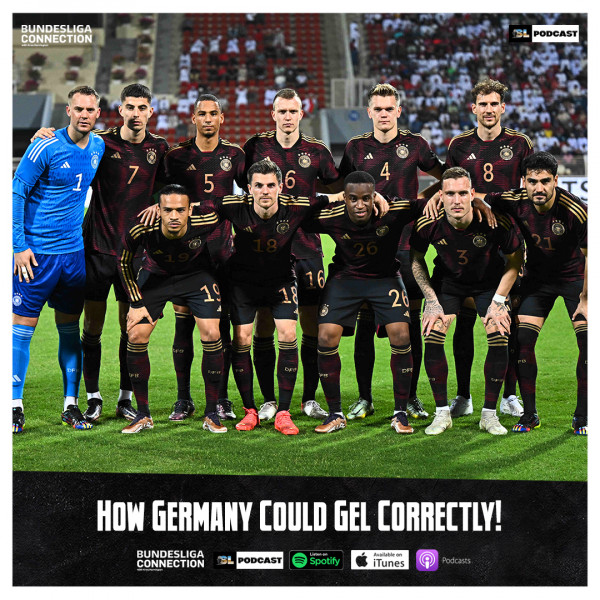 How Germany Could Gel Correctly!
The 2022 FIFA World Cup is officially underway and so far the tournament has put on a spectacle! The opener saw Ecadur bury the hosts Qatar thanks to a brace by Captain Enner Valencia!

The German National team will face Japan on Wednesday and captain Manuel Neuer has spoken about the importance of sticking to a game plan and touched on how he believes that if his team can successfully play out from the back, the Japanese could be in trouble. Neuer, however, did acknowledge Eintracht Frankfurt's Kamada and how big of a threat he could be! Long story short, Japan is no slouch and Germany will have to be careful to not become complacent. Hansi Flick has hinted that 7 Bayern Munich Players could start this match and considering there has been a loud voice of unhappiness from the team about the timing, one would think that this German side could gel quite nicely, considering the short gap between the domestic season and the World Cup!

Neuer and his fellow European Captains have had to halt the breaks on a certain move, regarding the '1Love' captain's armbands. The captains agreed that they would support LGBTQ rights by wearing these armbands, but FIFA has restricted this by threatening point docking, yellow cards, and sanctions! Ovbulsy some regions in the world are more closed-minded than others, but FIFA has always said that no political advances are allowed to be made on the itch!

On the latest episode of the Bundesliga Connection, the 2022 FIFA World Cup has begun and injuries have already hit some teams! Hansi Flick and his German side have commented on the timing of the tournament and FIFA has threatened punishments!