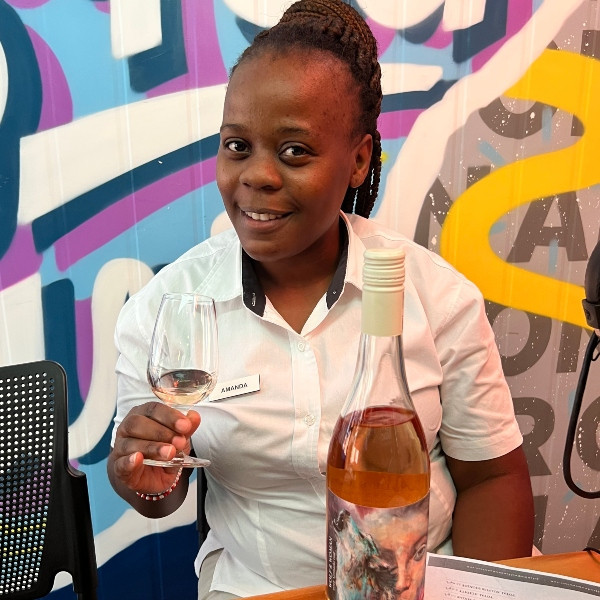 Amanda Mthembu, Sommelier from Tops @Lifestyle introduces the Wine of the Week
Wolf & Woman Grenache Rose 2021

WOLF & WOMAN Grenache Rosé is made from grapes yielded by
a single bush-vine vineyard, which grows in the Paardeberg region
in granitic soils.
All of the grapes were picked early in the morning, packed in crates
and allowed to spend 24 hours in a cold room. The following day the
grapes were pressed gently and as whole clusters to obtain the perfect
colour. The free run juice was then drained into a stainless-steel
tank to settle for 24 hours.
No enzymes were used during the settling process. The juice was
racked from the thick lees to 500 L old French oak barrels, after
which the wine fermented naturally in the barrel.
After fermentation, the wine was given a low dose of Sulphur and left
on the lees. The wine spent a total of 6 months in old barrels before
it was blended and bottled.