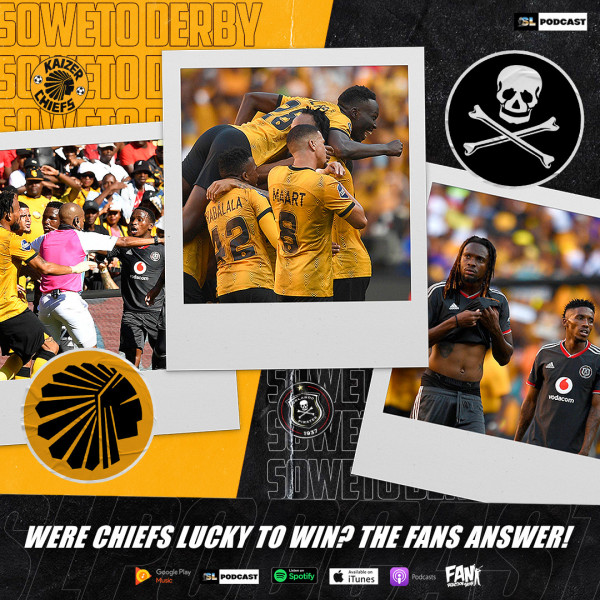 Were Chiefs Lucky To Win? The Fans Answer
Kaizer Chiefs emerged victorious over their Soweto Rivals Orlando Pirates this past weekend when they met at the FND stadium for the latest match-up of the Soweto Derby. Pirates were coming into this match on a good run of form, and Chiefs; were the opposite. But in a fixture like this, it is safe to say that form can go out the window; it is all about the day and who wants it more. The match proved to be extremely close, closer than anyone expected and if you look at the stats, the proof is in the pudding. Even when Pirates went down to 10 men, the game proved to be on an even playing field.

The difference in the match came in the 89th minute after Olisa Ndah attempted to clear a floated ball which saw his header loft over the goalkeeper and into the back of his own net. "The own goal shows that Chiefs put the pressure on Pirates," said one fan when talking on the Fan Reaction Show. Some have suggested that Chiefs got lucky and other say that Chiefs were the better team.

On the latest episode of the Fan Reaction Show, Mzansi has reacted to the recent Soweto Derby and the result that transpired. The fans debate on whether or not Kaizer Chiefs were lucky to win and suggest some outplayed others!