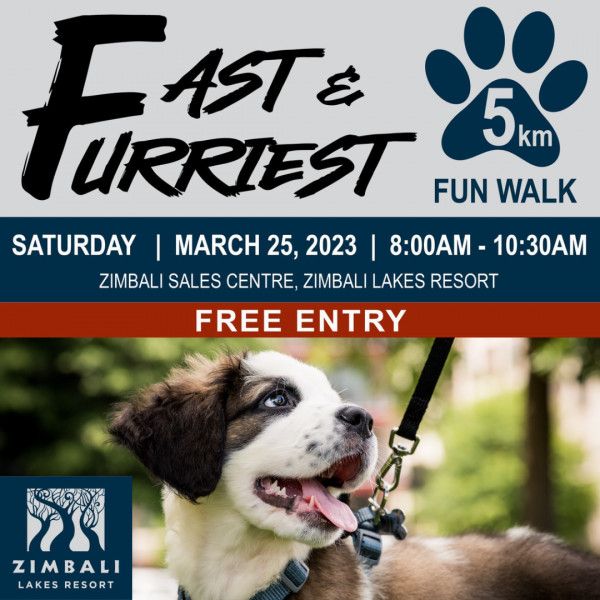 The "Fast and the Furriest" Dog Walk & Family Fun Day at Zimabli Lakes 🦮🐾
The Fast and the Furriest - a fun walk for the whole family (dogs included!) - is happening on Saturday 25th March at Zimbali Lakes Estate from around 8AM-10:30AM. It's a great opportunity to explore the estate and meet the community in support of local anumal charity Sables Creatures.

Wayne Krambeck (SVP Zimbali Lakes Development) and Dave McGregor (Sales and Marketing Manager of Zimbali Lakes) chat to Mike Charles about what visitors can expect on the day...