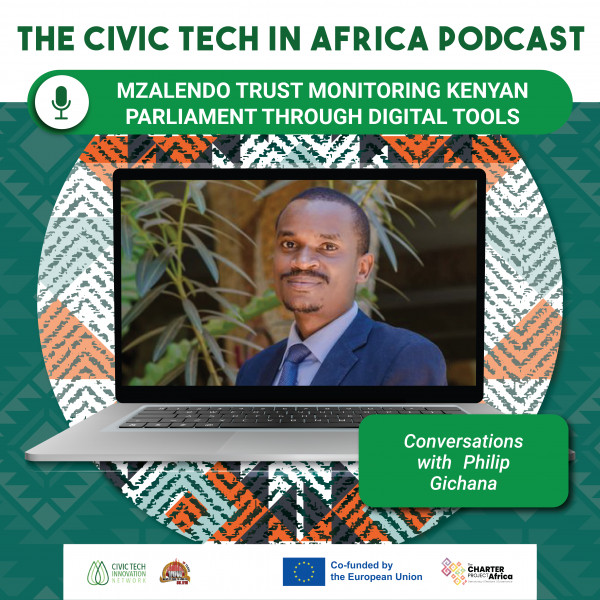 Mzalendo Trust Monitoring Kenyan Parliament through Digital Tools | Philip Gichana
Parliamentary monitoring sites allow citizens to keep an eye on the people in power. They make it easy to find out who represents you, what's being debated, and how members have voted. Mzalendo Trust, located is a non-partisan entity that keeps an eye on Kenyan Parliament with a mission to facilitate public participation in Parliamentary processes through Information Sharing, Research and Networking.
In today's episode we are talking to Philip Gichana about this tool. We are going to look at how effective this tool is, how the public responds to it, how the media benefits from information shared on this platform, but most importantly we will talk about the interesting processes of data collection and visualisation that happen in the background.
Mzalendo Trust are one of the grantees in the Charter Project Africa initiative. The Charter Project Africa is a three-year pan-African initiative supporting civil society to promote the continental commitments contained in the African Charter on Democracy, Elections and Governance (ACDEG). This charter is a central African Union policy document that aims to advance democratic governance in African Union member states.
Website Link:
https://info.mzalendo.com/