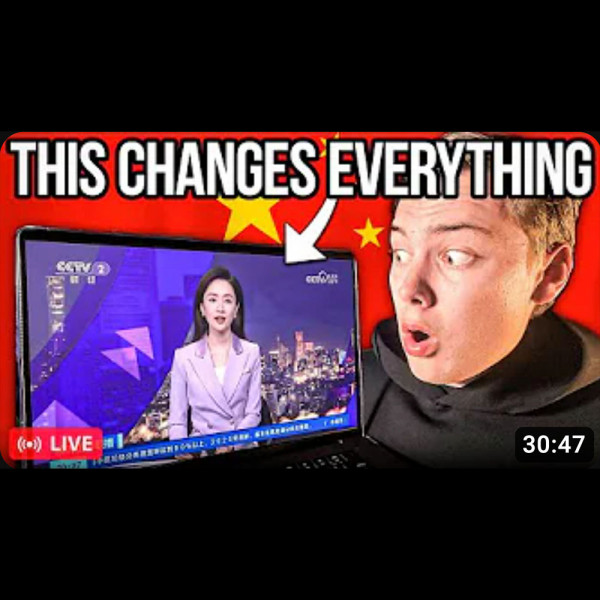 Crypto In China JUST Went Mainstream (Bullish For THESE Altcoins)
China is going mainstream with Crypto! What does this mean for Crypto?! Can this be the bullish sign we've been waiting for? Tune in to today's episode of Crypto Banter DeFi, with Miles Deutscher to find out which Hong Kong Altcoins to Trade!

⚠️ 𝗕𝗘𝗪𝗔𝗥𝗘 𝗢𝗙 𝗦𝗖𝗔𝗠𝗠𝗘𝗥𝗦 𝗜𝗡 𝗢𝗨𝗥 𝗖𝗢𝗠𝗠𝗘𝗡𝗧𝗦 𝗔𝗡𝗗 𝗖𝗢𝗠𝗠𝗨𝗡𝗜𝗧𝗬 𝗖𝗛𝗔𝗡𝗡𝗘𝗟𝗦

- - - - - -

Crypto Banter is a live streaming channel that brings you the hottest crypto news, market updates and fundamentals of the world of digital assets – "straight out of the bull's mouth"!! Join the fastest growing crypto community to get notified on the most profitable trades and latest crypto market update & news!!

𝗗𝗶𝘀𝗰𝗹𝗮𝗶𝗺𝗲𝗿:
Crypto Banter is a social podcast for entertainment purposes only!
All opinions expressed by the hosts, guests and callers should not be construed as financial advice! Views expressed by guests and hosts do not reflect the views of the station. Listeners are encouraged to do their own research.

#Bitcoin #Crypto #Altcoins

𝗧𝗶𝗺𝗲𝘀𝘁𝗮𝗺𝗽𝘀:
00:00 China CCTV Broadcasting Crypto
02:05 Crypto Trading Opening in Hong Kong
03:05 Hong Kong Altcoins to Trade
06:04 More Crypto News from China
09:05 Chinese Crypto Narrative & Liquidity
11:50 What are Chinese Altcoins?
14:04 China & Asia Bullish on Crypto
16:45 Bitcoin Price Technical Analysis
21:10 Trading Ethereum - Technical Analysis
23:59 Top Performing Altcoins this Week
28:20 gTrade and GNS Staking

Listen to more Podcast with Miles Deutscher.