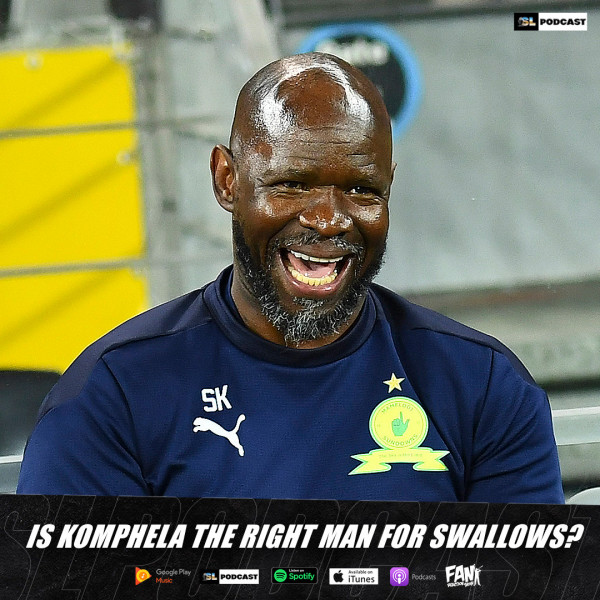 Is Komphela The Right Man For Swallows?
Moroka Swallows have recently appointed Steve Komphela as head coach, after a lengthy spell with Mamelodi Sundowns. Steve explained that he felt somewhat 'forced to the sidelines' after Rhulani Mokwena announced that he was wanting to work with new a technical team. Komphela spent 3 years with the reigning Dstv Premiership champions, first as a co-coach, and then as a senior coach.

Swallows FC Chairman David Mogashoa insisted that former head coach Musa Nyatama with his assistant Ditheko Mototo will remain at the club, but will make way for coach Steve to learn more about the role, as Komphela as a wealth of experience. Kopmela goes into this role with excitement, confidence, and of course, years of experience

On the latest episode o the Fan Reaction Show, Mzansi reacts to Steve Komphela's move to Moroka Swallows after spending 3 years with Mamelodi Sundowns. Mzansi insists that Steve is the right man for the job, albeit a challenging task.