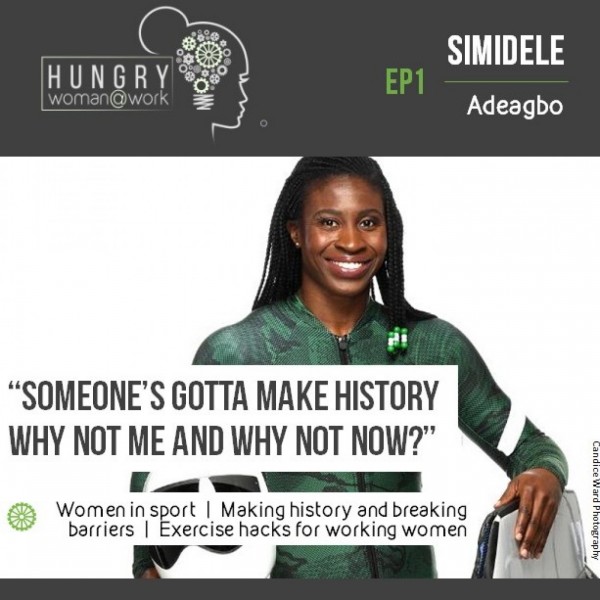 Hungry Woman At Work E01 - feat Simidele Adeagbo
Episode 1 of Hungry Woman at Work - the podcast for the woman who wants to thrive at work, without losing her soul!

In this launch episode, host Nevelia Moloi chats to athlete Simidele Adeagbo. Simidele made history in the 2018 Winter Olympics as the first African female to compete in the sport of skeleton.

Simidele shares how it feels to go downhill on an icetrack at 140km/hr, the workplace lessons she's learnt through her sport and how she's using her work to positively impact the lives of others.

Oh, and some exercises hacks for working women!