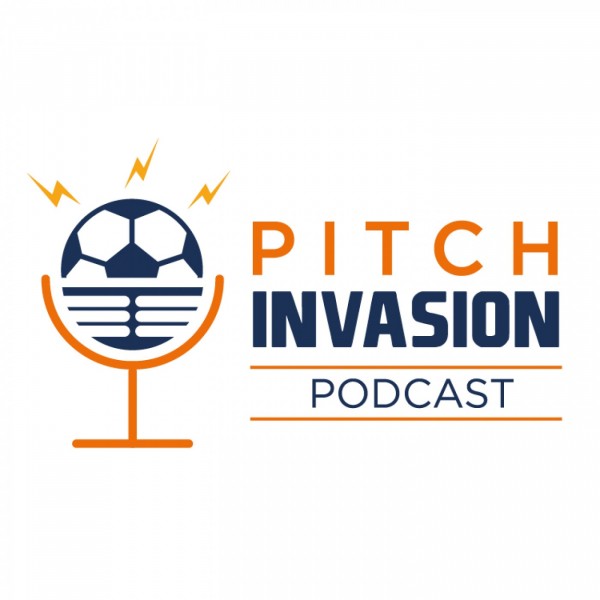 Ep36: PSL race, Stellenbosch promotion, Arsenal & Man United woes
The 2018/19 season is ending in fireworks! Episode 36 weighs in on the tight ABSA Prem title race, Stellenbosch FC & diversity, Banyana's World Cup goals and understanding why Arsenal and Manchester United are so bad.

+ City deserve credit for holding Pirates
+ "Until Sundowns win those games it is what it is"
+ Trying to understand PSL disciplinary verdict (07:00)
+ Stellenbosch promotion: a chance for diversity in SA football (12:17)
+ What is Bafana Bafana's AFCON plan without Itumeleng Khune? (20:03)
+ Banyana Banyana have moral victory irrespective of how they do at World Cup (23:25)
+ Top 4 fall-out: why are Arsenal and Man United so poor?! (28:14)
+ Should Solskjaer have stayed interim? (32:16)
+ "We'll take Emeka to dinner if Liverpool reach UCL final" (33:56)

Pitch Invasion, the podcast for football tribalists! Join the debate on...
Twitter - https://twitter.com/pitchinvaded
Instagram - https://instagram.com/pitchinvaded
Facebook - https://www.facebook.com/PitchInvaded

Pitch Invasion is produced by Audiodacious in collaboration with DSTV Media Sales

Disclaimer: the views & opinions expressed on the Pitch Invasion podcast are solely those of the hosts. They do not reflect the views & opinions of their respective employers, affiliates or advertisers. Nuff said, let's get into it!