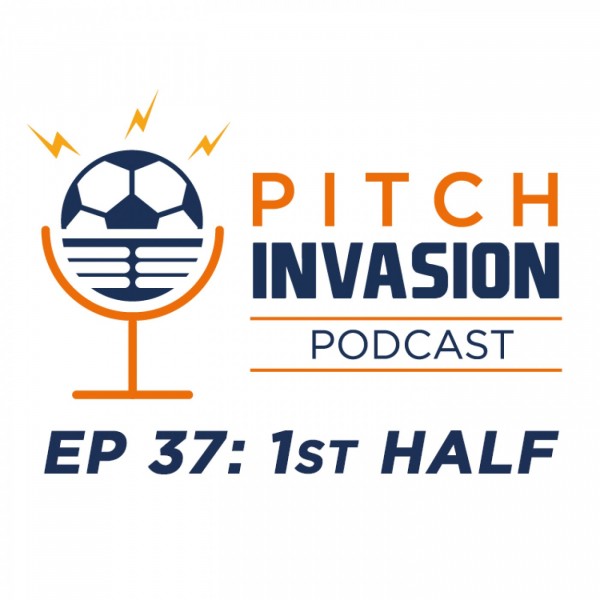 Ep37, 1st half: Sundowns' legal win, PSL Relegation & Percy Tau
It's a wrap! The 2018/19 ABSA Premiership season ended in a blaze of glory & controversy. In Ep37 first half, Xola, Lwazi & Emeka wade in on Sundowns 9th title, Sports Lawyer Sbu Dube explains the PSL appeal, Percy Tau's AFCON moment & more.

+ Giving credit to Mamelodi Sundowns
+ Africa's most wanted: taking our hat off to Pitso Mosimane (05:25)
+ Sundowns vs PSL appeal a "Self-made emergency" (08:05)
+ Bloem Celtic turmoil: losing support & failed fan engagement (20:50)
+ Trickle-down effect of Celtic sale & Free State Stars relegation (26:18)
+ Percy Tau "to prove himself at AFCON" (31:25)

Episode 37 second half here https://iono.fm/e/687723

Pitch Invasion, the podcast for football tribalists! Join the debate on...
Twitter - https://twitter.com/pitchinvaded
Instagram - https://instagram.com/pitchinvaded
Facebook - https://www.facebook.com/PitchInvaded

Pitch Invasion is produced by Audiodacious in collaboration with DSTV Media Sales

Disclaimer: the views & opinions expressed on the Pitch Invasion podcast are solely those of the hosts. They do not reflect the views & opinions of their respective employers, affiliates or advertisers. Nuff said, let's get into it!