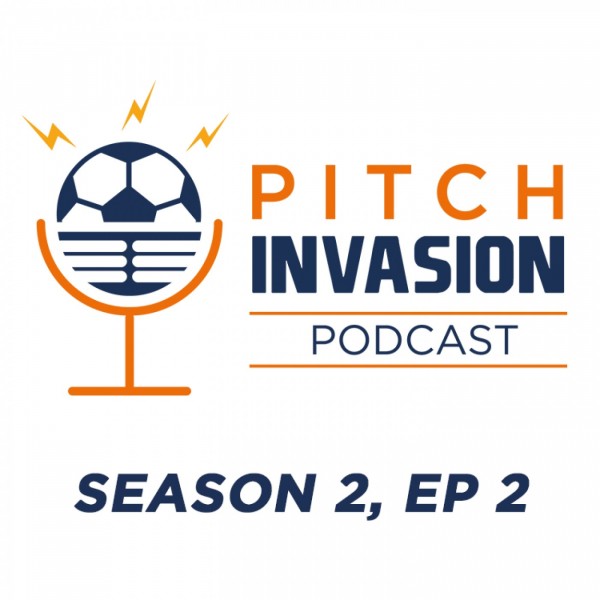 S2 Ep2: PSL start, Gavin Hunt's Bafana & PL intensity
The ABSA Premiership is up & running and the Premier League is soon upon us - life is good. Xola Magwaza, Lwazi Ziqubu and Emeka Enyadike reflect on the PSL opening weekend, hot takes on Gavin Hunt, Kaizer Chiefs plus, Jurgen Klopp's tactical influence and the intensity of the English game.

+ Sundowns and the ABSA Prem start we all wanted
+ SuperSport United's Gabuza gamble (03:30)
+ Orlando Pirates: Micho needs a trophy (05:50)
+ Xola's Buccaneer concern... (10:00)
+ Gavin Hunt's Bafana Bafana audition (14:00)
+ Lebo Manyama is Chiefs difference maker(18:30)
+ Grading Game 1: Pirates, Chiefs, Sundowns & Wits (22:05)
+ Honouring Brilliant Khuzwayo (23:30)
+ Percy Tau keeps lifting the bar (26:20)
+ Can rest of Premier League stand up to City and Liverpool? (33:05)
+ The new blueprint: Giving Jurgen Klopp his due (37:00)
+ Is English game's intensity proving too much for rest of Europe? (41:00)
+ Grading Premier League top 6 pre-season

Pitch Invasion, the podcast for football tribalists! Join the debate on...
Twitter - https://twitter.com/pitchinvaded
Instagram - https://instagram.com/pitchinvaded
Facebook - https://www.facebook.com/PitchInvaded

Disclaimer: the views & opinions expressed on the Pitch Invasion podcast are solely those of the hosts. They do not reflect the views & opinions of their respective employers, affiliates or advertisers. Nuff said, let's get into it!